What does it mean to be a Momsmakingsixfigures.com woman? Day-to-day, what does that look like? We get asked these questions all the time! Well, to help answer those questions and many others, we're excited to be launching some new features on our website this Spring. Over the last several months, we've been busy with our weekly events and our annual convention but have now turned our attention to more authentically presenting to you our Momsmakingsixfigures.com team.
Through both pictures and short stories, you'll get to know who we are and come to understand that we're just like you. Whether through stories of joys, trials, the general craziness of raising kids or (sometimes) just making it through another day, our team members will be sharing their lives right here. In line with our mission to come together and enhance our lives, we want to encourage you by being transparent and real. Check back weekly for new photos and stories.
---
Why putting your family first matters
Meet Allison! She is a mom of two and one of our wonderful team members at Moms Making Six Figures. Before having children, Allison was a teacher. Now that her kids are 14 and 18, she has time to dive into a new career. Moms Making Six Figures ended up being the perfect fit for her… We are excited for you to read on to learn how her business has grown and fit into her life!
What drew me into working with Mom's Making Six Figures? 
Before I had children, I was an elementary school teacher. I always knew once I had children, I wanted to be a stay-at-home mom. I was fortunate to be able to
do that. I loved being a stay-at-home mom but as my children grew older, I knew I needed something more than being a mom and volunteering. Instead of always giving to others, I needed something of my own. Moms Making Six Figures provided exactly what I was looking for. I like knowing my teaching credential is still being used, but instead of educating children and teaching them how to read and write I can educate families on how to live healthier lives!
What does my weekly schedule look like? How do I determine where my attention goes?  
Working from home is everything to me. As much as I wanted to work again, I also didn't want work to be too disruptive to the life we were used to. I still wanted to be the mom who could go on field trips and take my kids to school. Being able to work from home and set my own hours allows me the flexibility to still put my family first. Each week I schedule out my time based on drop-off and pick-up times as well as volunteering and appointments. The beauty of this job is that I can work while my children are at school. A typical workday for me starts around 9:30 and ends around 2:00.
How has your business grown since the beginning? What has been the biggest factor in its growth?
When I started my business five years ago my children were 9 and 13. There were many days I couldn't spend any time on my business because I was helping with a school event or going on a field trip. Now that my son is 18 and a freshman in college and my daughter is 14 and a freshman in high school, I can devote much more time to my business which has been the biggest factor in its growth. I'm not needed as much; which is why I appreciate having Moms Making Six Figures and the camaraderie this business brings. That being said, I am still able to be present for my son and daughter and not miss these precious moments that go by way too quickly.
---
Is there more than an 'either, or' career?
Meet Lyndsey! She is a mom of three, a military spouse and an awesome mentor at Moms Making Six Figures. Lyndsey realized she needed a career with flexibility, but also wanted something she could be passionate about. Like any other women in her position, the question of there being more than just an 'either, or' career flooded Lyndsey's mind. Read on to learn how Moms Making Six Figures met both her family and career needs!
Why was a career with Moms Making Six Figures a fit for you?
As a military spouse and mom of three, my schedule needs to be flexible and movable, literally and figuratively. My career experience is in mental health. However, when I moved to California from Florida, I transitioned to a very rewarding career in the commercial and military diving industry. During this time, I met my husband, who is a Navy Diver.
Fast forward to now, where we manage deployment schedules, training trips, moving to different duty stations every few years along with the normal time management of raising three young children and managing a household.  Following the birth of our second child, we decided the value of having me at home with the kids was worth more to us than a corporate income. I would never change that decision, but it has certainly been challenging personally and professionally.  I trained and partnered with a great financial company to trade stock options at home the last few years. While it afforded the time freedom I needed, I hated it.
Enter Moms Making Six Figures. 
My career with Moms Making Six Figures has afforded me time freedom AND everything else I enjoyed in my corporate positions (namely the human interactions, haha), but nothing I disliked about those same corporate positions. (Such as employee management, inventory and production management, etc.)  Instead, I get to focus on client relations, goals and problem solving. Everything I enjoy with the time and location freedom to meet the challenges of my life as a mom and military spouse.
We've featured some of your awesome family vacation pictures on our Instagram and Facebook! From hiking in the desert, to adventuring in your own city, does work ever interfere with family time?
Quite the opposite, actually!  My work with Moms Making Six Figures is so organic. It fits right in our lifestyle, from daily interactions to extra adventures near and far.  My career goes where I go, I don't punch a time clock, and I don't need anything other than my computer and phone.
We all know there is much more to this career than just the fun times that are often highlighted. In what ways have you had to step out of your comfort zone in order to be successful in your business?
I am an introvert by nature, meaning simply that I need (and often prefer) my quiet space to recharge.  That is my comfort zone.  To be successful with Moms Making Six Figures is no different than my other corporate careers in that I must be willing to step out of my comfort zone and build relationships.  The difference is with Moms Making Six Figures, the nature of the relationships we build are genuine and helpful.  We offer such value to our clients. Although I do have to step out of my comfort zone, at the end of the day my job is extremely rewarding. Unlike my corporate experiences, I've found working with Moms Making Six Figures doesn't drain me.
---
Not taking the easy road…
This week, we had the opportunity to interview Heidi Bartolotta, the founder of Moms Making Six Figures. Heidi is a fantastic mentor and friend, but most importantly, she is a wonderful mother to her beautiful daughters! Heidi has been very successful as an entrepreneur, but that doesn't mean it was an easy road for her. Read on to learn more about her journey!
Why did you start Moms Making Six Figures?
If I'm being honest, my initial motivation was completely selfish; I just wanted to create a corporate level income without the pressure, time commitment and rigid structure of a corporate work environment.  What I found, however, was that my purpose evolved very quickly into a desire to help other women achieve the financial success that I was achieving. I have a deep passion to assist women in figuring out the unique challenges each one of us faces as we strive to create businesses that impact the futures of our respective families in powerful, long-lasting ways.  Every time I see photos of one our "Moms" with her child at a mid-morning school event or early afternoon sporting event, knowing that that photo wouldn't exist if we hadn't worked together building her business to "get her home," I feel an amazing sense of pride and accomplishment!  To help women bridge a financial gap at home or help them be more present in the lives of their loved ones, that is for me, why I continue to push in and enjoy this business.
What was it like to make that leap from corporate life to be an entrepreneur?
It was definitely a struggle at first, and I had doubts as to whether I could really be successful.  Questions like "do I have what it takes," "can I persevere," "will people I know think I'm crazy," "what if I fail;" they all popped into my head on almost a daily basis.  One bad interaction with someone could erase the confidence I had been feeling earlier in the day when several other people had seen the opportunity the way I saw (and still see) it.  Focusing on the positive and pushing out the negative was a skill that took a good bit of time to develop, and it was something that in the beginning had to be a very conscious, intentional, daily practice.  The importance of good time management and organization also increased dramatically in importance.  Just because I could now attend every school or extracurricular activity of my girls didn't mean I should if I was going to build my business into what I needed it to be.  The difference was that when I worked instead of attending a soccer practice, it was my choice and I did it for the long-term well-being of my family; not because my time belonged to a company.
What are the three most important habits in your life that you can attribute to your success?
In no particular order:
Time management.  This is a discipline that has been critical in building my business.  When I look at it, my calendar "doesn't lie;" meaning that if I haven't done the work I know it takes to build my business, it's right there in black and white (yes, I still like paper, though I'm transitioning to full digital!).  As I mentioned above, we women have so many things in our lives outside of our careers pulling at us from all directions for chunks of our precious time.  Being honest with myself and scheduling my work hours and following through on what I committed to do for my business (sometimes even in the face of missing something I would much rather do or see) is vitally important.  There is just a huge difference between knowing what I need to do and doing what I need to do, and time management is what holds me accountable to myself.
Long-term vision and Grit.  These two are so intertwined with each other that I will talk about them together.  Focusing on my long-term goals has helped me tremendously with regard to not getting knocked off course by short-term setbacks and outright failures.  My success in this business was not a slow, steady climb.  Even when I did everything I was supposed to be doing, following all the training I'd received, putting in the work, developing systems for my team and focusing on the positive, the journey was very akin to a roller-coaster.  In those moments when I would look around and think, "what am I doing wrong, why isn't this working the way it's supposed to," it was my long-term vision that kept me in the game.  The ability to look beyond the obstacle right in front of me and see the financial life I want for me and my family in the distance, reminding myself that this is worth it, has proven invaluable.  And the practical side of the equation; the will to win, to not quit, to not let distractions and short-term desires get in the way of accomplishing my long-term goal, that's what I mean when I say "grit."  It's perseverance, will, "stick-to-it-iveness," and determination all rolled into one.  Combined with long-term vision, there is very little one can't accomplish.  Now don't think I always do what I should and don't get discouraged from time-to-time, because I absolutely do; but these two traits have helped me consistently stay the course and do what I need to do, which has resulted in a great deal of success.
What has been the greatest reward for you since embarking on this journey?
The financial rewards are great, but they aren't the greatest.  Building a team of women committed to themselves and each other, helping other women achieve their goals and knowing that the more I do that, the more I help my own business, what a blessing!  Knowing that if I make sure the focus of what I do each day is on helping others is the very thing I need to do to achieve my own success is incredible; no stepping on others to climb some corporate ladder, no glass ceiling, no total sacrifice of all I hold dear to achieve financial success and security.  What a paradigm shift this has been for me, and I am just so grateful that I took that first step to build this business.
---
Knowing your passion!
Talking with Angie Gange this week was an absolute pleasure! Her entrepreneurial spirit shines through in every piece of this interview.  Even through the hardest times, Angie was willing to take a risk and build a business that worked around the life she desired.
What is your business background?
I graduated The Marshall School of Business at the University of Southern California, emphasizing in Entrepreneurship. I knew from a very young age that I wanted to own my own business.  I also wanted to be the first female US President. 🙂
But… a funny thing happened to me – I fell in love with my best friend, got married at 22 and had a baby at 24. Everything about how I was going to live my life changed. I fell in love with that little baby boy. Within six years, I had two more and my husband's career was flourishing.

I had several businesses I started and ran from home – all so that I didn't have to go "back to work" and leave my boys. For example, I did things like contractual marketing/advertising from other businesses. I was strong in mathematics, so I started a tutoring business for high school math classes. I am a "wanna be artist," so I even started a personalized stationery business that my designs got picked up by Nordstrom and Hallmark. And I was fortunate enough to do all this from home.
When my third son was born, and my husband was making enough money for me to sell my business and stay at home, I did. Partly because I wanted to spend time with them and partly because I felt a huge responsibility to make sure I left his world with three really good men. I didn't want to miss any part of their lives. When they got a little older, I did go back to school and obtained my Real Estate Brokers license. I started my own mortgage firm and was quickly recruited by one of the dads on my son's baseball team to work for a major bank. It was a great job – four hours a day with a six-figure income, until the recession hit.
And I lost my job.
What happened then?
I was able to stay home until a year later when my husband was offered a dream come true opportunity to become the President/CEO and co-owner of a company. However, this meant that for at least two years he would make less income and would be in Los Angeles Monday-Friday. Our oldest son was a senior in high school and recently accepted to a 4-year university.  The college funds we had saved all our lives were 1/2 what they were when he started high school, due to the recession.
We were advised to pay cash for his education for the first two years, as our CPA said he thought the funds would regain their value (which they did).  So, I was given the challenge to bring in $2000/month – while raising three sons, alone, immediately. To top it off, leaning on my profession/experience in Real Estate wasn't an option.
I looked at many other options – even considering stocking shelves in the grocery story in the middle of the night. Most "entrepreneurial options" required a huge startup fee, which I couldn't afford, or travel, which I wasn't willing to do. I looked at MLMs, but they all required me to invest $1000's of dollars on inventory and I didn't have any cash.
One night I remember my husband and I were both awake in the middle of the night stressing about money and I said to him, "do you ever just think that we did everything right and the economy just pulled the rug out from underneath us?"
In January of 2011, my friend, a retired naval surgeon, introduced me to Moms Making Six Figures. After talking with her, doing my due diligence, a little mini "focus group" with my friends and family, I decided that this was the best option!
Tell us about how it worked and what it has meant to your family?
That year, I had the fastest growing business in North America and I did it all from home. I was still the room mom, never missed a soccer, baseball, football game or music recital.
I was able to pay cash for my son to go to college. He is now 25 and college is also paid for now for both our other boys and – my husband's company is thriving.
I'm proud that I have been able to help over 50 people start businesses, have generated 1.5 million dollars a year in sales, with 0 investment.  I have achieved financial security and my boys, well, they are awesome!
---
Help others achieve their goals and you will achieve yours!
Meet Margaret! Talking with her this week reminded us yet again the reasons we love our team and our job. Margaret left her job in the nursing field to pursue a career with Moms Making Six Figures in hopes of finding some time and financial freedom. Not only has she achieved more flexibility in her life, but she also helps other women do the same! Read on to learn more about the unique aspects of her job along with how her positive attitude and mental toughness helps her to succeed!
How would you describe your job?
In my job with Moms Making Six Figures, I listen to people, discover their needs, and find a way to meet those needs. My job is to help people achieve their goals! I mentor, coach and inspire others!
I truly love reconnecting with old friends, while at the same time making new friends! People really energize me; I love being around them, especially when they are positive! Helping others has always been dear to my heart, which I formally did working as a registered nurse for 17 years. Whether it is nursing or Moms Making Six Figures, at the end of day, I look for the satisfaction that I helped change someone's life.
What is the most unique aspect of your business?
The ability to structure my own hours, work at my own pace and on my own time. I always dreamed of having a job where I did not have to clock in and out, and where I had control of my time. I never thought there was such a job.
In nursing, the 12 hour shifts at the hospital were far from ideal. It took a toll on me working every other weekend without knowing when I would be available to spend time with my friends and family. As my work hours changed monthly, it affected my opportunities to consistently attend and volunteer at my church, which is important to me.
When going into home health I expected to have more control of my time. Sadly, it was even worse because I was called in to work almost every day. Patients asked for me specifically and I felt guilty declining when the agency was in a pinch and needed my help. The guilt was greater when a patient needed care and no nurse was willing to go for the visit. I found myself working almost all hours of the day. When I was not seeing patients, I was doing paperwork. It got so challenging that I started working as late as 3:00am and starting work again at 8:00am. Many health issues resulted from me burning the candle at both ends.
Now that I have the privilege to make my own hours, I can take time off whenever it's needed and prioritize what is important to me. Recently, my ability to take time off allowed me to take a 3-week vacation to Europe with my husband without any worry or stress!  We travelled to 6 different cities in Europe (Amsterdam, Paris, Venice, Florence, Rome and Madrid). A highlight was celebrating our 9th wedding anniversary climbing the Eiffel Tower in Paris!  This was a bucket list item for me!  It had been so many years since I could truly rest on a vacation with absolutely no stress (except for my husband giving me looks when I took too many pictures).  It was amazing!  When I worked as a nurse it was very difficult to take a vacation. Even during the time off, I was unable to relax.
How do you push through those days when working is the last thing on the planet you want to do?
No question that these days happen, just like at any other job or business. On the days I don't feel like working I remember what this job has done for me, such as resolving long-term medical challenges. I have also reminded myself of all the people I have helped because of my business. On the challenging days, I call those I have assisted to hear their stories of how their lives have been enhanced, whether it be improved health, a safer environment for their family, or a better financial situation! This encourages me and reminds me why I chose this job and inspires me to look for more people to help.
Another way I push through these days is by keeping a consistent routine.  I structure my work schedule every week and plan when I will work and when I take my days off. At other jobs, I certainly went to work regardless of how I felt. During my days as a nurse I went in to work even when I was sick.
At other jobs, people will go to work regardless of how they feel. Typical employees have a boss to answer to and do not want to risk losing their job. Although the uniqueness of my job at Moms Making Six Figures does not have these demanding factors, it is of utmost necessity to stay consistent in our work regardless of our feelings. The good news is there have been significantly fewer days like that with Moms Making Six Figures, compared to my past employment!
---
The key to productivity!
This week we caught up with Stacey! She is a busy full-time mom, Occupational Therapist, volunteers and is growing her own business with Moms Making Six Figures. You might be thinking "she must have endless amounts of energy!" Yep, we thought the same thing! However, Stacey has learned the key to productivity comes down to being planned and organized. Read on to learn her best tips!
What has been the hardest part of growing your business? What has been the easiest?
The hardest part of growing my business has been to schedule activity into an already busy life. I work full-time as an Occupational Therapist, my kids have multiple activities they're involved in, we have a mini-farm, and I volunteer with two organizations. It's been essential for me to be very organized, and have set goals for the day, week, and month. I've also had to really prioritize what is most important. I'm the mom that feels guilty if I'm not at every practice, if dinner is not home-cooked and healthy every night, if the house isn't clean, etc. I've had to let go of a bit of that. The floor may not always be swept, or laundry might not be folded right away, and that's okay. If I can prep meals for the week, plan for crockpot dinners on crazy nights, etc., it helps. It's also taken buy-in from my family. I try to have all my overviews and set work time on our home calendar as well as my personal calendar. My husband learned to check the schedule for the week and has been amazing about getting kids to practices when I have an overview or other work scheduled.
The easiest part, surprisingly, has been staying committed! There are many days where I feel like I'm making more of a difference in people's lives in my business than I do in my day-to-day job. Consistency pays off, and I think those results feed more consistency. The more I put myself out there and meet people, the more I see my work paying off in my life and in other peoples' lives, the easier it gets to stay committed to my goals and set new and higher goals.
How do you successfully build your network from home? 
One of the main ways I grow my network is to be intentional and aware when I am talking to people. As a mom, an Occupational Therapist and a volunteer, I have so many opportunities to learn about what is going on in people's lives. I like to listen to people and people will open up if you are genuinely interested in them. There are times when I meet someone and five different ways I can help them jump out at me. Other times, it may be a year or more, or even never, before I contact them from a networking perspective.
Talking with people and helping them is what I do full-time, as an OT and as a mom, but I'm pretty introverted and my tendency has always been to guard my extra time – I'm the one you find with her nose in a book, not the social one. I've really tried to be more present, make more eye contact, and talk to people at kids' activities, in Starbucks, wherever. The more I do this, the easier it gets. People are so interesting – get to know them!
I also try to be aware on social media. People will often let their needs be known – health issues, time crunches, personal stressors – and I try to follow up with a call or personal message. I think you must be sensitive when doing that, though. Sometimes it might be the right time to approach them with how you might be able to help them, but sometimes they just need a friend.
Being a full-time mom while running a business can mean there are distractions at just about every turn. What are your best tips for maximum productivity?
I work full-time in addition to being a full-time mom and growing my business, so there are extra distractions. I heard the saying "time management is about excuse management" on a training a few weeks ago, and it really resonated with me, because that's how I keep myself on track. Early morning is my "organizing time." I'm usually up at 5 a.m., and the kids are not supposed to get up until 6. This is my time to have my coffee, finish any patient charting, and review my Moms Making Six Figures goal for the day. I am a big list-maker. I have my contact list, but then I also have daily lists of who I want to contact and who I want to follow up with that day.
I live by my Day Runner – I must have my schedule written down in front of me, not just in the calendar in my phone!  I keep my calendar with me and have all the non-negotiable times written down – soccer, 4-H meetings, school events, Boy Scout meetings, etc., so I know exactly what free time I have. I've also learned to schedule "my time" in my calendar. If I want some time with one of my horses or time to go on a hike, it goes in the calendar, so that it is just as important as any other activity. I do a lot of driving since I do home health therapy, and I keep my contact list with me to take advantage of any free minute I have. If I have a break between patients, or if I get to school pickup early, I'll use that time to make calls. I also try to take advantage of my drive time to listen to drop box recordings of team calls or listen to podcast trainings.
It takes organization and planning to run a business and balance everything that moms balance! For anyone struggling with this, my biggest tip is to be aware of where your time goes. Yes, there will be some things that need to be sacrificed in the short-term but having a written calendar and an organized plan for the day, week, and month will help ensure that you are still able to be there for the important things for your family while maximizing the time you have for your business.
---
If it's worth it. Don't walk away from it.
This week we talked with Katie! She used to run an in-home daycare and knew working for herself was the right fit for her life. With Moms Making Six Figures, Katie has the freedom to work for herself, put family first and earn an income. We hope you enjoy her story as much as we did!
How did you find MMSF and were you skeptical to seek more information? What ended up being the deciding factor for you to join the team?
I was introduced to the Moms Making Six Figures Team through an acquaintance on Facebook. She invited me to learn more about a referral program and it honestly sounded too good to be true.
My friend invited me to an event where I could learn more, and I realized this team could be perfect fit for me. I was excited to change my family member's lives! Not to mention, I could also help other women to change their family's lives, too. Joining the team was a no-brainer!
How do you decide how much time to give to your business each week?
It depends on what is happening in my kids' lives. I have a 6-year-old son and 7 1/2-year-old daughter. I am room mom for both classes, on the PTA Board, at every ballet class and I substitute teach a few days a week.
I love that I can schedule my hours around my kids. I used to run an in-home daycare. I opened it when my daughter was born, and I have worked for myself ever since. I cannot imagine going back to an 8-4pm, 5 day a week schedule. I love not having to ask permission for time off if my kids are sick, have a special event at school, or need me for any reason.

There are some specific things that I do for my business each week, but they can be done when I have the time. I always put my family first!
Have you ever had a moment of wanting to give up? How do you push past those feelings and doubts? 
Yes, doubts creep in regularly. Working for yourself isn't easy, but SO worth it. If it weren't for the incredible leaders on the team I probably would have given up on myself and my dreams.
---
Finding balance in your life!
This week, we had the chance to chat with Kellee! She is a wonderful mom, friend and mentor! With a hectic schedule, she knew life would pass by way too fast if she did not make a career change. Fortunately, Kellee found Moms Making Six Figures and was able to achieve the balance she craved. But, with every career comes a challenge of prioritizing what is truly important – read on to see how Kellee manages this task in her life!
So, we know you went to Europe this summer with your kids for vacation! Can you tell us a little bit about how you coordinated that with work?
This summer I took a three-week trip to Europe with my family.  Luckily, I don't have a boss, nor do I need to ask for time off.  This allowed me to be extremely flexible with my travel dates and find the best deals for the summer.  While I was there, I chose to work a little.  The time zones made it a little difficult to do too much, but that is where our team comes in.  Although, I don't have a boss, I do have an amazing network of women who are amazingly helpful. I was mentoring a new business partner and didn't want to wait my travel to keep her from connecting with the team and making progress.  Stacy and Heidi were both quick to jump in and assist.
As a working mom, it can be easy to over-commit and take on too much at once. How do you find the balance between the commitments you've made to your kids, your work and yourself?
After working in a career that required me to work 70+ hours, I was adamant that I wanted to conquer the dream of work/life balance.  I've learned quickly it is ok for me to say no, but more importantly it is also ok for me to say YES. It is all about priorities and calendaring my time. I use an old school planner.  In pen, I lock in things that I am committed to, whether that is allotted time for work or a competition/game for my kids or the gym for me.   When it comes to work, I have very specific goals each week that I complete no matter what! Around that, I have flexibility to live my life and achieve my goals.
What is the most rewarding part of your career with Moms Making Six Figures?
It's going to sound insane, but the most rewarding part about my career with Moms Making Six Figures is that my children know who I AM! My kids are amazingly talented, smart and funny. I've been given a gift.  I see them grow up, I help them develop and grow. We have time to laugh, play and learn together.  Prior mornings were chaotic and rushed getting everyone ready and out the door.  I often found myself yelling and frustrated because they were moving at a child's pace and I needed them on turbo drive, so I wasn't late for a meeting.  We now listen to music, enjoy breakfast together and make it to school with smiles on our faces.  Every time I look at my kids, see how well they are doing in their lives, it makes me so grateful that I took a leap of faith and pushed hard to have what I do now.
---
It takes a village!
This week we spokewith Paula! She gave us the run-down on what it takes to be successful when building your business from the ground up. Enjoy!
Between balancing a successful business and being a full-time mom, how do you do it? (No, really! We want to know – what's the secret!) 
My Village! That's my secret.
When I first started my business, I didn't let any opportunity get in my way. That meantI had to lean on my village constantly. When you have $111.00 in your bank account and your husband works 70+ hours a week, you're determined to change your situation. I listened to my business partner and got to work. I didn't make any excuses and didn't allow my crazy busy life interrupt building my business.
I think most people would look at my life and think "how do you fit it all in?" I didn't want to miss an opportunity to change people's lives, save them time and help change their financial situation. I attended every in-home, business lunch, celebration dinner, company trip, launch, convention, super Saturday and training available. I kept my children always as my priority. However, the truth of it is sometimes I had to miss soccer and baseball games, dance recitals, school luncheons, etc. But guess what? I had my Village for support and they were present for my family in the beginning stages of my business. Now, I can be present for my Village and the payoff is awesome!
What motivates you each day?
It's simple…
My children! My family! My health!
What do you hope your kids learn from watching you build your business?
To see that hard work pays off! Having a strong work ethic is a must to success. In life, nothing worth having comes easy. I love that my kids get to see me work hard and still be their Mom!
Paula mentions the importance of her "Village," or her support system. Having a strong support system is crucial in the beginning stages of starting a business. Reflecting on her story makes us even more grateful for the team we have built at MMSF! A big "thank you" to Paula for shedding some light on this very important aspect of being a #Mompreneur
---
Perseverance = a great life!
We had the opportunity to talk with Dr. Barbara J Ryan and she explained how perseverance is the key to a great life! Dr. Ryan is such an inspiration and we are beyond grateful to have her on our team – her attitude on family, her career and ability to help others is truly something to admire!
Was it a difficult choice to begin something new alongside your job as a surgeon to join the Moms Making Six Figures Team?  What ended up being the deciding factor?  Is Moms Making Six Figures your sole income now?
It was an extremely difficult choice to begin something new alongside my career as a surgeon – mostly because I was already exhausted from working 90 to 103 hours per week. But I knew if I didn't make a change, my future would not change… and it HAD to change. I felt like I was drowning. My family needed me and, frankly, I needed my family. I wanted better life-balance with an income, flexibility to support my loved ones and my community outside of surgery. So, with much guidance and partnership, I replaced my income in about 1 ½ years. Working with the MMSF team has been my sole income ever since. Although, I still hold my active medical license and physician credentials.
What were some of the early lessons you learned in your business that have stuck with you?  What has been the biggest factor in your success? 
I sharpened my ability to persevere. What I mean is it doesn't matter what others think of your life decisions if you carry yourself with integrity and pure motives. In my life, that equates to a lot of prayer and talks with God for guidance. Many questioned my decision to do something different. "Being" a surgeon comes with respect and some awe at times. That said, it doesn't mean it's more noble than another occupation. I don't see my two careers as separate, but one blossoming into another where all my life experiences add to my current service to others. It might sound like a cliché, but you have to follow your dreams. Get laser focused on your goals and don't allow others to dissuade you. Other people do not know the details of your life and they aren't the ones paying your bills.  Become the person you want to be and don't question it when you struggle or others question. Because you will struggle, and some will question.
P E R S E V E R E!
It is equally important to know what fuels your perseverance. What fuels me is knowing I can truly help people create the life theywant. For some, it's having the ability to pick their children up from school, attend the soccer game, or recital while still generating income. For others, it might be putting money aside for vacation and college funds or covering their monthly finances. I'm passionate about the work we do at Moms Making Six Figures. We have the power to build businesses without traditional overhead and startup costs to provide for an exceptional life. Being a part of this team and instilling the confidence in others to help create the income they need is beyond rewarding! Additionally, we help families and individuals live healthier lives, whether that's losing weight, fostering safer homes or simplifying life and saving time to spend it elsewhere in a more impactful area. Who doesn't want that?
Looking back, would you change anything about your journey with Moms Making Six Figures?
No. Could I have done things better? Yes.
What's important though is to learn from the past to make the most of your future.  My motto is "fall 7 times, stand up 8." And never prejudge people as much as humanly possible. You never know how you can help someone, how they can help you and the impact only you can have upon others. As NIKE says, "just do it!"
---
Own it!
We had the opportunity to talk with Melanie this week! She had some awesome pieces of advice for other Mompreneurs everyone that can take something from. We hope you enjoy her story as much as we did!
What is your favorite "perk" about being on the Moms Making Six Figures team?
My favorite perk about being on the MMSF team is having a true work "family."  Like many of our business partners, I have had other jobs outside the home. No matter how great the job is, no other working environment truly provides the family feel we have at Moms Making Six Figures. Working with our team has provided a nice balance of business partners who provide support and push for success, but at the same time love you like family. Our team gets to know each other at a much deeper personal level and will stick with you through thick and thin.
And… if I could have a second favorite perk, it would be the amazingly diverse team we have access to.  Our different backgrounds are wonderful resources not just for building a business, but also for all of the new customers and business partners we meet.
What are the top three pieces of advice you would give to other aspiring Mompreneurs?
Have realistic expectations.  If you are a mom with little kids still at home and not in school, you may not be able to dedicate full time hours, or even part time hours.  It is OK! It is the benefit of being your own boss!  Decide what kind of schedule works best for you and know that you can revise your goals and your time commitment each year.
Regardless of your time commitment, be consistent.  Unless you are simply looking for a hobby, the on-again off-again doesn't work.  It is a hard lesson I've had to learn.  Being a consultant Dietitian, I've taken on contracts that required more of my time than I really wanted.  The result was a significant amount of time taken away from Moms Making Six Figures halted my momentum and as you can imagine, my paycheck took a big hit. I realized working hard for someone else, away from home, missing out on the job and income I enjoyed the most.
Own it!  Being a working mom is tough. Working from home and building a successful business takes some serious organization, time management, flexibility (those kids don't always cooperate with our plans!) and dedication.  Be proud of what you accomplish!
With any job, there will be somewhat of a learning curve. What was that experience like for you? Do you ever wish you could go back and change anything from when you first started with MMSF?
There definitely is a learning curve with this job. I'd say it's a continuous learning curve! Life changes, the people you encounter are always unique and there is always a need to learn to adjust.  When I first began working with MMSF, my life was a bit hectic to say the least. I kind of flew from the seat of my pants with my mentor, Stacy Fiske taking the lead.  I've grown so much from this job. I have gained more courage to reach out and talk with people, I am more confident speaking/presenting to groups and I have become far more self-sufficient.  What I wish I had learned sooner (and sometimes I am still learning) is to embrace confidence.  I am good at what I do, I have knowledge and information that people need – and so do each one of our team members.  We all bring something valuable to the table and should never doubt that!
---
The day in the life of a Mompreneur!
This week, we caught up with Dana! She has found amazing success with Moms Making Six Figures and gives us a more in-depth at what a day in the life looks like for a #Mompreneur!
Why did you decide to start a career with MMSF?
I started a career with Moms Making Six Figures as my husband wanted to further his career in the medical field. At the time, our kids were 1, 3 and 5. I had been a personal trainer for a few years, but I did it part time from home, so I was always around for my kids. With him returning to school, it meant he would be working less and never home. I needed to figure out a way to bring in a much bigger income; yet, I need to do that without working 40 hours a week. My goal was to always be around for my kids. They grow up so quickly and I don't want to miss a moment or have them be raised by someone else. I thought finding a job where I could work in the evenings would be impossible, so I planned to return to work full time. Right when I did that, I met one of the amazing women that works with Moms Making Six Figures. Within my first month, I was able to earn more than with my personal training business and work fewer hours. Now, I've replaced my husband's income. He can work part time while in Nurse Practitioner school and is home on the weekends. In eight years, this is the first time he hasn't had to work weekends!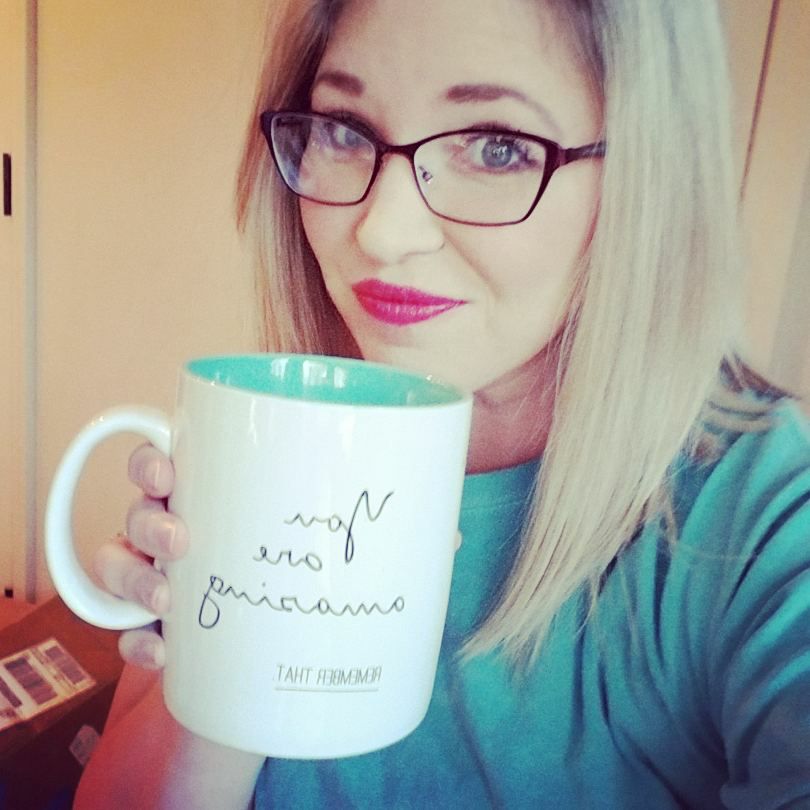 What was your biggest struggle when you started? How did you overcome it?
My biggest struggle when I began this job was probably finding the time to make it work. As a Mom of 3 kids, my schedule was jam packed. I was the only parent home most evenings so bedtime, or kids getting up a gazillion times, completely fell on me. I found ways to stay plugged in with the team calls, trainings and resources. Over time, I learned how to fit this career into a busy schedule. Instead of working every single day, I did a lot on the evenings my husband was home, or when my youngest would nap. My schedule has changed many times, but the wonderful thing about this job is it is doable during all stages of life. I have had times where I'm barely working 5 hours a week and now with all 3 kids in school, I am working 10-15 hours!
Another struggle of mine I have overcome was getting outside my comfort zone. When I became a mom, I lost a little bit of "me" and all my focus was on my kids. I didn't do anything for myself. I did not spend money on myself, take trips, etc. (I am sure many of you reading this can relate!) With this career, I've done so many "firsts" and it truly allows me to be a better parent! I want my kids to live life to the fullest and push themselves to be the best they can. As a mom, I need to lead by example. I didn't do anything outside my comfort zone in the past. Now, I am doing something different every single day. I am a much happier and successful person since stepping outside of my box.

Can you take us through "a day in the life" of being a full-time mom and an entrepreneur?
Right now, my days begin around 6am by helping get my kids ready for school. My husband is gone all day Monday-Friday, so a flexible schedule is a must! I take the kids to school around 8am and I absolutely love the time in the car where we can chat, pray and spend extra moments together. I usually get back home close to 9 and enjoy going for a walk at the park with friends or one of my 3 dogs. I love being out in nature, it's calming, and it gives me an energy boost for the day. I begin my work day around 10am which can consist of things like Zoom calls to help people I work with or teaching those that are brand new how to get started. I might meet people that are local for lunch… or my favorite, coffee!
Around 2:30 I leave to go pick my kids up from school. I'm one of those moms who get there almost an hour early simply to be one of the first to get my kids. After school we normally head to gymnastics or karate. If it's an off day from one of those, we head home and complete homework before going out to play in the pool, ride bikes or jump on the trampoline. In the evenings, I don't usually work since I am the only parent home, but I love the fact I can if it's needed!
My schedule being flexible is an incredible blessing. This summer was tough on my kids since they are used to having their Dad around and he began his first semester of Nurse Practitioner School. He leaves at 6am and does not get home until midnight. Thanks to my schedule, they have enjoyed swim lessons, been to the zoo multiple times, the aquarium, bowling, have plate dates with friends, and play in the pool every day. All of this was possible because I could work less and focus on them. The kids didn't even notice when I would squeeze a little work in!
Mom's Making Six Figures has been life changing for my family. We no longer live paycheck to paycheck. In fact, we are debt free! I get more time with my kids and still have the fulfillment of a successful career. Most importantly, we are helping many others change their lives', too!
A big thank you to Dana for sharing her story! She is truly an inspiration to all moms. We are so fortunate to have her on the MMSF team!
---
Make sure your children know they are loved by you!
She is not only one of our mentors at Mom's Making Six Figures, but first and foremost, a dedicated mom to her two beautiful daughters. We asked Jennifer if she would be willing to share some advice as a successful working mom. Because whether you are a new mom, or a seasoned-pro, work and home-life balance is something that we are all in search for.
What is one thing you wish you would have known before you had your first daughter?

I have always enjoyed working and having a career. I envisioned myself as a "working mom" because my mom worked my whole childhood as did her mother with her. I had no idea how completely in love I would be with motherhood, I hated missing anything new. I wish I would have thought more about a career path that would have allowed me more flexibility in my schedule. I was always so envious of my friends that were teachers and had the entire summer off with their children.
What are the most important things you are currently teaching your girls?

Currently I am focus on teaching my daughters respect, simple things like helping someone reach something off the shelf at a grocery store, always greeting someone with a hello, please and thank you is a must! I want them to be self-sufficient, they help with things like laundry, cooking and cleaning. We set goals as a family and break down what it takes to achieve them.
One piece of advice to give to other working moms?

Do the best you can with what you have. Don't compare yourself to other moms. Be present with your children when you are with them. They want your attention more than the latest trending toy. One on one time with each children is important. Most importantly, make sure your children know they are loved by you.
---
Building your personal brand!
We recently caught up with Stephanie, who is another one of our beloved mentors at Moms Making Six Figures. Stephanie is one of the kindest, most genuine human beings that we have the pleasure of knowing. She has had great success with Moms Making Six Figures based off the personal brand she has built.
How did you know it was the right time in your life to partner with Moms Making Six Figures? 
I was at a pivotal moment in my life.  I had recently sold my business, relocated to a new state, and was a brand new "empty nester." I was seeking new career fulfillment, as I love to help others. Moms Making Six Figures has given me purpose by doing just that, and so much more. I am truly blessed with living life on my own terms and my husband and I are enjoying becoming more adventurous, as he has recently retired from his full-time job. We are having such a great time during this phase of our lives!
How did you go about building your own personal brand and how would you describe that brand? 
In whatever I do, my goal is to always provide value. No matter if it's being a part of a networking group or volunteering for my community, I will always do my best to help others. My personal brand is that others know me as a giver and dependable. I am of the motto, "It's much better to give than to receive."
What are some things you do every day to help create your environment of success? 
I love to engage with others. Because of my love of people in general, I'm meeting someone new every day.  It's amazing how you can change someone's day by just providing a simple smile or a kind word.  By motivating others and by genuinely caring, a fantastic platform for success is provided. Life is much better when we love what we do and know why we do it.

---
Where there's a will, there's a way!
In our conversation with Kaitlin this week, she shared her journey with Moms Making Six Figures and shed some light on how her attitude of "where there's a will, there's a way" can truly be all it takes to make a major career and a lifestyle change. We hope you enjoy her story as much as we did!
Was a career as an entrepreneur something you had always wanted? How did MMSF come into the picture?
While growing up, I remember my mom had a shirt she would wear that read, "Every mom is a working mom." It really must have left an impression on me, because I believe that phrase really shaped the course of my life. She was a stay at home mom to the four of us kids. She was also a registered nurse (and still is) yet chose to be home with us. It was her hard-working example that taught me no matter what I decided to do with my life, even if that meant staying home and raising kids, to never let the label "just a mom" make me feel like it was any less important of a calling than any other job title.
My high school sweetheart, Mike, and I got married at an early age and then we put starting a family on hold until we both finished college. A few months before graduating with my BSN and passing my boards, we became pregnant with our first child and my priorities shifted. No longer did I desire to chase the dream of working outside the home as a nurse because I had just been given the dream job of being someone's mommy. So, with that we just said, "where there's a will, there's a way."
Fast forward almost 5 years to 2017 – we had 4 boys, under the age of 4. Along with the decision for me to stay home with the kids, we also wanted to figure out a way for me to supplement our income and take the pressure off Mike since our family had grown quite a bit. I have little spare time as it is, being the mom to four amazing (and very active) boys, as well as homeschooling them and truthfully, I have never had the desire to sell anything, so I ruled out any and all business ventures having to do with carrying inventories or being a "distributor" of any sort. I had heard about Moms Making Six Figures, so I reached out and someone from that group, who also happens to go to the church we attend, shared with me how she was able to make a huge financial impact in her family's finances without having to work for anyone else or sell anything. She was able to work from the soccer field while her kids played, and she could schedule her work around her family, rather than her family around her work. This made sense. This is what our family needed. It has been a year since I partnered with Moms Making Six Figures and the impact it has made on our family and the ability to help others do the same has been an incredible blessing to say the least.
When you started your journey with MMSF, who was your biggest support system?
It was my husband, Mike, who encouraged me to reach out initially and it has been him all along that continues to encourage me on a daily basis. He told me that he noticed a difference in me when I partnered with MMSF, like something had awakened in me. I now have the drive to not only be the best mom for our boys, but also to help others find a way to do the same thing.
We all know that being a mompreneur can be one of the most challenging and most rewarding jobs out there, but everyone needs a little R&R at some point. How do you recharge so you can keep being a fantastic mom, wife, and boss lady?
Being a busy mama, wife, and having my own business means that the little time I get to myself is few and far between. When I do get that time, I try to do something outdoors. We live on a small farm in Southern California, so everything that comes with taking care of the land and animals has become a passion of mine. Being raised as a city girl, I never thought I would say that milking a goat is relaxing and enjoyable, as well as learning the art of cheesemaking, and gardening. Along with homesteading, I have also made it a point to learn how to operate every power tool on our property should I need to help fix a fence, repair a roof, or construct raised garden beds. I want to be a living example for my boys that you can do anything you set your mind to. Other than that, if I'm not covered in soil or sawdust, I also enjoy going on weekly dates with my boyfriend (who also happens to be my husband – I still see him as that high schooler I fell in love with over 15 years ago), and hosting family dinners with our extended family at our ranch.
---
The joys of being available!
Another great week, another great story coming your way! We recently chatted with Stacy, who gave us the inside scoop on how she overcomes any obstacle and she gives us her reasons for building a career with Moms Making Six Figures!
Was there ever a time that you doubted your choice to change careers and join MMSF? If so, how did you work through those feelings to get where you are today?
There are always times when I question or second guess my choice to build a career here because like anything in life, it is not always easy.  That said, the doubts are typically short lived as I always go back to remembering the amazing foundation I must work with here in terms of the company, the team, and the flexibility. I know from personal experience in previous careers that working with Moms Making Six Figures truly is a one of a kind opportunity and I won't be able to find that amazing combination elsewhere.
What is your "why" with MMSF and has it changed at all over time?
To be the one who takes my kids to school and picks them up every day so that they aren't raised by aftercare programs or other people.  Since that has now been the case for 8 years, it has evolved a bit to also help others realize that same amazing lifestyle.
What is the best piece of advice you have been given (so far) as an entrepreneur?
Treat your business like a business that has an open and closed sign that you hang on the door.  This will ensure you work enough hours to produce the results you want but will also ensure you turn work "off" from time to time, to have the family time and work life balance you were searching for in the first place.  As an entrepreneur, it can be easy to get into a mode where you are "thinking" about work all the time, but never truly doing the income producing activities or never truly taking time off from that thinking to enjoy your life!
Stacy broughtup a very important point during this conversation. Managing your time is crucial as an entrepreneur. Getting caught up in the cycle of working too much, or not enough can have a negative impact on the quality of your life. Like Stacy, you must find your "why," make a realistic plan, and go for it. There will be highs and lows along the way, but the journey to a life of freedom and flexibility is worth it.
---
Setting goals is the first step!
This week, we are talking with Courtney Sewell. She is a mom of three and a Moms Making Six Figures businesspartner with a serious passion for health and wellness. Courtney uses her social media platforms to highlight popular wellness topics and has found the balance between being a full-time mom and an entrepreneur.
Where did your passion for wellness stem from?
When I was first introduced to the Moms Making Six Figures and the US-based manufacturing company we represent, there were many things that really made me think.  One of those things was the ingredients in the home and personal products I was currently using.  So, I started to do some research and what I found was incredibly shocking.  So many personal care products have ingredients in them known to cause cancer and other serious health issues that I had no idea about.  I knew there were others like me, who were unaware of the potentially dangerous products on the market. Researching this topic sparked the love that I know have for health, wellness, and a passion to educate others. Not everyone loves to spend the time reading and learning like I do, so my goal is make it easier for them by educating on better and healthier ways to live while save time and money.  And THAT is a fulfilling career.
As a mom of three young children, how do you balance working from home and taking care of your family's needs?
I write down my goals and stick to them. Even if the goal requires some readjustment, I find a way to make it happen. There are millions of excuses to come up with on why I cannot work on my business, but I don't let things get in my way. I have learned to work around whatever comes up instead of letting it stop me.
Even though older kids are on a year-round school schedule and we have a ton of breaks throughout the year, I have learned how to balance this challenge well. During those breaks when my older kids are home I will typically plan a lot of fun things to do, but they know that I must get my work done before we have fun.
Tips advice for aspiring Mompreneurs?
Tip #1: Get the Kids involved!
I tell my (older) kids what my next two big goals in my business are and we find a reward they would love to have when I achieve my goals;for example, going to Legoland.  I explain to them what I need to do (in simple terms) to achieve those goals so they are on board and feel like they are a part of the journey!
Tip #2: Remember that it's your business and your goals.
I treat my business like a business. If I was working for an employer, they would expect me to get my work done.  That is how I think about my own business. I am the one who has set the expectation and I need to do the work to achieve the goal.
Courtney offered some fantastic advice that working moms everywhere can take something from! Whether it is goal setting, balancing her family/work life, or educating others with her passion for wellness, she is setting a great example to women everywhere on what can happen when you decide to chase your dreams!
---
Making a career change…
Making a career change can be scary and extremely uncomfortable. Sometimes, fear of the unknown can be enough to keep us from aspiring for something different and chasing goals. This week, Kara explains to us some of the challenges she faced when making her career swap from the Media industry over to working with Moms Making Six Figures.
Is there anything you would change about your career path and where it has lead you?
I do not think I would change a thing. I had a great career in the media industry. The only thing I can think of is that I probably stayed in the industry a couple of years too long, but no looking back now!
What has been your biggest obstacle since making the transition from a corporate career to becoming an entrepreneur with Moms Making Six Figures?
At first, I struggled with leading people instead of managing people and understanding why people did not always do what they said they were going to. In media, my employees worked for me. With Moms Making Six Figures, my team works alongside me. It was also challenging to get used to truly scheduling business hours. There are so many distractions that can come up when you work from home. You need to know how to prioritize your time.
What are the most important life lessons you are teaching your sons and how has being a stay at home mom impacted your relationship with them?
The biggest life lesson I am teaching my boys is showing them you must work hard to accomplish your goals. You must have a plan and be accountable. I don't like to say I'm a stay at home mom, rather I work from home around my children's schedule. For the last seven years, I have been a very present working mom. It has been a blessing.

We are so inspired and can completely relate to Kara's experiences. She said it best: "you must work hard to accomplish your goals." At Moms Making Six Figures we have found that one of the hardest (but most rewarding) parts of pursuing your dreams is pushing past fear and facing any struggles head on.
---
Catching up with Michele
Being a working mom comes with a ton of challenges, that is no secret. Prioritizing who and what comes first in life is one of the toughest challenges of them all. This week, we are catching up with Michele as she answers some of the tough questions that many working moms face while she also offers some fantastic advice about putting family first.
Did you ever have any doubts about making a career change and partnering with MMSF?
I never had any doubts about my decision to leave my corporate career and partner with MMSF. While I enjoyed my successful, corporate job, I needed a way to put first things first. As my life evolved and my family grew my corporate job was squeezing out the truly important things in my life. Since joining the team at MMSF I've been able to put my family first, find professional and intellectual satisfaction for myself, and match my income from corporate America.  I am reminded of the parable of filling our jars with rocks first (family and friends), then gravel (professional goals and achievements), and then pouring in sand (the small stuff).  I used to fill my jar with gravel, day in and day out and there was no room for the rocks, the truly important people, in my life.  MMSF gave me the power to control how I fill my days so I start with the rocks in my life and then everything else.  It's amazing how much better life is when you follow that order!
As an entrepreneur and a mom, have there been any significant barriers you've had to overcome?
We all have a sad story we can tell, and I have mine. But life doesn't wait around for us to get over our hurts. What I love about MMSF is that we are real people with real lives, who would rather move forward than stay stagnant. While what we do is simple, it isn't easy.  Yes, I have to schedule creatively, my husband and I have to juggle family duties, and there are never enough hours in the day.  But before bed when I reflect on my day, I am glad that what I've done is meaningful and that I'm helping real people move forward in their lives.
Who inspires you and why?
I am inspired by the woman I want to become.  This woman is brave, loves fiercely, and shows up when others need her. She laughs deeply, believes the impossible is possible and rises through her fears to accomplish great things.  In this vision lives memories of my beautiful mother, other strong women and professional mentors, all of whom drive me to be a better me tomorrow than I am today.
This statement resonated with us for many reasons. Being inspired by who you know you can become is such a powerful feeling. Embracing who you are and not fearing change is what we are all about at Moms Making Six Figures. We are so grateful to Michele for her thoughtful answers to the questions we had for her. She truly inspires us with her strong and beautiful approach to life.
---
Meet Jennifer!
She is not only one of our mentors at Mom's Making Six Figures, but first and foremost, a dedicated mom to her two beautiful daughters. We asked Jennifer if she would be willing to share some advice as a successful working mom. Because whether you are a new mom, or a seasoned-pro, work and home-life balance is something that we are all in search for.
What is one thing you wish you would have known before you had your first daughter?

I have always enjoyed working and having a career. I envisioned myself as a "working mom" because my mom worked my whole childhood as did her mother with her. I had no idea how completely in love I would be with motherhood, I hated missing anything new. I wish I would have thought more about a career path that would have allowed me more flexibility in my schedule. I was always so envious of my friends that were teachers and had the entire summer off with their children.
What are the most important things you are currently teaching your girls?

Currently I am focus on teaching my daughters respect, simple things like helping someone reach something off the shelf at a grocery store, always greeting someone with a hello, please and thank you is a must! I want them to be self-sufficient, they help with things like laundry, cooking and cleaning. We set goals as a family and break down what it takes to achieve them.


One piece of advice to give to other working moms?

Do the best you can with what you have. Don't compare yourself to other moms. Be present with your children when you are with them. They want your attention more than the latest trending toy. One on one time with each children is important. Most importantly, make sure your children know they are loved by you.
---
Spring 2018 Event Photos!
We focus on fun and our goals!
---
We like each other!
---
Living, Laughing, Loving!
---
We support each other.
---
Sometimes there's many of us!
---
New friends become old friends.
---
Changing Lives!
---
We celebrate together!
---
Convention brings us together!
---
Living, Laughing, Loving.
---
Creating lives we desire.
---
Fulfilling dreams and goals!
---
We clean up pretty well.
---
Achieving goals together.
---
We dress up!
---
Primped and Prepared.
---
One goal.
---
Reach out to us!