What does it mean to be a Momsmakingsixfigures.com woman? Day-to-day, what does that look like? We get asked these questions all the time! Well, to help answer those questions and many others, we're excited to be launching some new features on our website this Spring. Over the last several months, we've been busy with our weekly events and our annual convention but have now turned our attention to more authentically presenting to you our Momsmakingsixfigures.com team.
Through both pictures and short stories, you'll get to know who we are and come to understand that we're just like you. Whether through stories of joys, trials, the general craziness of raising kids or (sometimes) just making it through another day, our team members will be sharing their lives right here. In line with our mission to come together and enhance our lives, we want to encourage you by being transparent and real. Check back weekly for new photos and stories.
---
I just have always believed in entrepreneurship!
We recently had the opportunity to catch up with Miriam! She owns a successful vacation rental business in Victoria, B.C. Victoria is a capital city located on Vancouver Island. Miriam has always had a love for working with people, along with being an entrepreneur. Read on to learn why Moms Making Six Figures was the perfect fit for her!
Can you tell us a little about yourself and your career background?
I've always considered myself a transformation coach. I love anything to do with helping others be their best selves and seeing change for the better! In my corporate career, I worked as an Account Executive with Franklin Covey enjoying 3 tenures over 20 years. In this position, I would help senior-level executives, directors, and business/organization unit leaders to increase productivity, help with business execution, leadership and employee performance improvement. Alongside my amazing corporate career, I have always had a "side-gig." It's always been important for me to have multiple streams of income and I love being an entrepreneur. From the time I was a little girl, I had a newspaper route and sold Regal gifts. I just have always believed in entrepreneurship.
After I retired from the corporate world, I started a vacation rental business. I own four properties and manage another for a client, as well. For a long time, I had a dream of owning a Bed and Breakfast, so this business is the perfect way to fulfill my dream and welcome guests to our beautiful city of Victoria, B.C. I see guests from all over the world and feel very blessed!

How did you first learn about Moms Making Six Figures?
About a year and a half ago, one of my friends reached out to me and introduced me to the Moms Making Six Figures Team. After learning about the company and their mission to help others lives healthier lives, I was very intrigued.
With my vacation rental business, I always ensure guests visiting my properties have everything they need. From seasonings to cookware, laundry soap and much more, all my guests need to pack is their clothing. Making sure that my properties had safe products was a top priority, so partnering with Moms Making Six Figures just made sense.
Although partnering with Moms seemed to make sense, did you have any initial reservations?
At first, I was hesitant to join the Moms Making Six Figures team because I had been pouring so much energy into my vacation rental business. After I spent some time getting familiar with the company, everything truly seemed to fall into place. My business was doing extremely well, I felt financially secure, but I started to miss some aspects of having a side-gig. I also missed being able to work with people like I did in my corporate career…

I woke up one day and it kind of dawned on me that working with Moms Making Six Figures would add so much to my life. I would be helping people, goal setting and continuing to nurture my entrepreneurial side! I couldn't be happier that I decided to take the plunge and work with this amazing team of women.
---
There are opportunities out there that let you have it all!
We are so excited to share the interview we had with Stacy Fiske recently. Stacy has been working with Moms Making Six Figures for a total of 11 years, two years part-time and the last nine years full-time. In the time she has spent working with the team, her "why" has shifted. Stacy took the time to share what life is like for her now and how Moms Making Six Figures has played such an intricate role in her journey!
Can you tell us a little bit about why you started working with Moms Making Six Figures?
When I very first started with Moms Making Six Figures, I was a single mom working in the corporate world and I felt like my daughter was being raised by her nanny. I was working so much and felt like I just needed to do something different. I really wanted a job where I could control my schedule and have flexibility. Fast forward to now, life looks very different. I am re-married; we blended our families and had a son together, for a grand total of five amazing kids. It's crazy to reflect and think about where my life is and all I have been able to do by making this career switch. For example, having two of our kids in private school, being able to drop them off and pick them up each day, along with pay for the schooling itself.
When our youngest, Colin, was diagnosed with dyslexia, we didn't have to worry for a second about how much it would cost to get him the help and tools he needs. We hired a specialized tutor, along with therapy and evaluations. With these evaluations, it requires me to take him out of school and be with him about 10 hours per week to get those services done. Again, I didn't even have to think twice about doing this for him. I didn't have to talk to my employer and find some flexibility in my schedule – I already have that freedom being my own boss with Moms Making Six Figures. I felt such a sense of gratitude knowing that I can do what I need to do for my son without a single worry about the financial and time obligations. My business didn't suffer, either. The amazing team we work with jumped in to help me with anything I needed. In the corporate world, this would have been a huge hit for the business.
What were your first thoughts when you found out about your son's special need?
When you find out your child has a special need, the first thing you want to do is take it away for them. I remember thinking "I wish I had a magic wand to wave, and he would not have to deal with this…"  But that is not life or reality, our kids must go through struggles. The second thought I had was "what resources can I provide to help him be as successful as he can be, despite this special need?"
My heart breaks for others who might not have the same opportunities I do when it comes to helping my son. I constantly think about all the mothers who do not have financial stability or job flexibility to lean on in this situation.
There is a ton of worry and stress that comes along with having a child with a special need. The situation is emotional enough — I could not imagine having got the news while worrying about the financial aspects or losing my job by needing extra time off. To be able to deal with the issue without those added stressors is a true gift.
Do you ever just sit back and reflect on how different your life is because of joining Moms Making Six Figures?
Oh, absolutely. When you think about taking the leap out of the corporate world, you question "am I giving something up to get this flexible schedule? Am I giving up the career I have built and the name I have established for myself?"  The answer is no, you're not. And in time, you realize you've gained so much more than you could have ever lost in the first place. With Moms Making Six Figures, you're gaining the ability to have a profession and a business of your own… All while having the resources and time to be the parent you want to be. Honestly, I don't really know if I could have done both as successfully had I stayed in the corporate world. I remember the days I had no control over my schedule and there was so much demand on my time from my employer. They weren't terribly understanding about family life, either. They didn't really care if you have a sick kid or an emergency. They want you to be clocked in and present at work.
When I talk to people about my business, I see the self-doubt turning in their heads. The thoughts of "you did it, but could I?" Or, "Is this really a profession that could provide me the financial security I need in the long-term?" I wish I could just shout "YES!" from the rooftops. Here I am, nine years of full-time into the business, I have earned 1.8 million dollars over those nine years and have always prioritized my family. I can drop off and pick up my kids at school, take them to sports activities and so much more. These are the things I never thought were doable when I worked in the corporate world. I thought my kids would have to miss out on fun things, like sports, because how would I ever get them from point A to point B with such a rigorous schedule? Now, it's my reality.
Sometimes, I think about what life would be like if I hadn't started working with Moms Making Six Figures. My kids would have had to be a part of the after-school programs, have nanny's or babysitter's, and someone else would be driving them around. Someone else would be hearing about what went on at school that day. I wouldn't have the chance to get to know their friends or volunteer in their classroom. It's such a different view when you get to be the involved parent.
What is your best piece of advice for anyone questioning whether they should reach out and learn about Moms Making Six Figures?
My best piece of advice: what's the worst that could happen? You get some information and find out it's not a good fit. Now, what's the best that could happen? What could your life look like 10 years from now? I made a small change. I wasn't giving up myself, I was just changing my career. I started doing things a different way, was still able to produce a significant income and have a secure life. I think a lot of people have given up hope. We have been beaten down in life and told we can't do it all. Something always has to give… I am here to tell you, there is no need to give up hope. There are opportunities out there that let you have it all. So, why not dig in and explore all your options? Why not try?
---
Anything is possible when you make the decision to start!
Meet Jessica! With a background as a Booth Strategist, Designer & Side-Hustler, she successfully ran her own business for years. As time went on, Jessica decided she needed something that would allow her more freedom to be with her family, while still bringing home an income. Jessica finding Moms Making Six Figures was truly a domino effect from the very beginning of her journey through motherhood. Read on to learn more about her amazing story.
Can you tell us a little about your background?
I'll start by saying I count my blessings every day for my husband Scott. We met in 2003, shortly after coming out of a domestic violence shelter in San Diego. Trust me, I wasn't looking for love. We had our now 8-year-old son, Landon, in 2011.
By the time Landon was six months, like many other children, he had developed eczema. When he was 2 1/2, it had become so severe his legs looked like he had road rash. His skin was always broken, weeping and bleeding. We had become desperate to figure out what was causing his eczema and how to make it better. We saw every specialist under the sun and didn't get anywhere. As a mom, it was frustrating to watch your child suffer in pain and discomfort. What was worse, he couldn't yet fully speak to express his discomfort.
I knew I had to take matters into my own hands, so I started doing my own research online. I pulled countless all-nighters trying to sort out what was causing his eczema. My logic was telling me that something was wrong internally. I finally came across Leaky Gut Syndrome, or otherwise known as Increased Intestinal Permeability. I was convinced that this was what he was suffering from, later confirmed by a Naturopath Doctor. It became my mission to do whatever it would take to make him better.
That sounds extremely scary and as you mentioned, frustrating. What did you do next?
Well, during this time, I had been working as a server at a local restaurant chain I had worked at for six years. I ended up having to quit my job due to Landon needing round the clock care. His condition was expensive, too. Insurance was not covering most of his care and we were quickly draining our accounts.
I finally decided to reach out to our local community for assistance. The amount of assistance we got was amazing! Our community supported Landon in a huge way, but it only lasted so long. In 2015, I ended up putting together a vendor event in our neighborhood to serve as a fundraiser for Landon. We titled it the "Landon Scott Fair." There were a lot of risks involved, but this mama was determined! The event ended up being very successful. We were able to use the funds to get the care that Landon so desperately needed.
Is organizing Landon's fundraiser what first sparked your interest in event coordinating?
It definitely played a part in it! A week after the fundraiser, one of my vendors reached out and asked me for coffee. She was an event coordinator for local Foodie Festivals and was impressed with how well Landon's fundraiser was run that she asked me to join her committee. The position would allow me to work from home and was the highest pay I had ever been offered. It was a miracle! I had so much fun working with the team and I ended up being promoted to Creative Director. We became really great friends and she also became a business mentor for me. She started introducing me to Masterminding & Networking groups and literally changed the trajectory of my life.
Okay, we're intrigued. What do you mean by that?
We had just wrapped up the largest event we had done yet and my part was a huge success. At our Foodie Festivals, we always had a non-profit organization as a beneficiary. As the Creative Director, one of my duties was to strategize, design and run the booth for the non-profit if they could not be present. I knocked this one out of the park! We were sitting in our Mastermind Meeting and they were all asking me what I was going to do. The group was always encouraging me to start my own business, but I just didn't know what I wanted to do. So, I replied this time with "Event Coordinator." When asked what type of events, I replied I would do them all! Weddings, anniversary parties, birthday parties, etc. They giggled and said I had to have a niche. Suddenly, one of our members said "Jessica, do you want to know what I think you would be really good at?" Curious, I asked, "what?" She said, "I think you would be really good at helping Vendors with their booths." Her idea got my wheels turning and eventually "Rock Your Booth" was born.
What were those initial years of running your own business like?
With a new business came a whole lot of networking. I joined a group I had been introduced to, where I eventually met Jennifer Becker. Jennifer and I quickly became friends. We just meshed well and found a lot in common. She had just started with the team at Moms Making Six Figures. I had heard of the company before but was not interested in being on the team. What I loved about Jennifer was that she never pressured me and was more interested in our friendship.
As I continued to network, word started to get around about "Rock Your Booth." I started running small workshops in friend's homes and eventually in larger venues. I took on my first client in 2016, where I successfully strategized and designed a booth for her business. The booth was such a hit her company presented it on stage at their biggest event of the year.
I handled a few more booths before moving to Washington state in January 2017. I continued running workshops and started taking on larger clients. It was so exciting! I felt like I had finally found success. Unfortunately, it didn't last long. About a year and a half later, I had literally become a contractor, building booths and I was exhausted. I was overworked and underpaid. Because this business is so unique, I didn't have any examples to follow and was basically learning as I was growing. I was also side hustling, taking on some graphic and web design clients just to make up for the lack of profit in my business. The year of 2018 was a tough one for "Rock Your Booth." By the end of August, I was ready to just push the business aside for a while until I decided what to do with it.
So, you mentioned you had heard of Moms Making Six Figures… What ended up being the reason you wanted to join the team?
Over the years, every so often, Jennifer would give me the friendliest of nudge in regard to joining Moms Making Six Figures. Although I turned her down countless times, she was never offended. Maybe a little bummed, but not offended. With how I was feeling about my business, I broke down and called Jennifer. She was a friend first, giving me a shoulder to cry on as I vented about how hard life had been and that I felt like I was falling apart. I told her I was ready to join the team and give it a try. My thought process was, why not work with one of my dearest friends? I'm not going to lie… it was scary at first but being a part of this AMAZING team has brought so many blessings and has literally been life-changing! I get to work with a positive, supportive and empowering team I also call my friends.
What is your favorite part about working with the team?
I love supporting and empowering other moms to reach their goals and live a life they've always dreamed of. Anything is possible when you make the decision to start, listen to your mentors and never look back! I feel fortunate to be able to say that I love what I do. My family gets to have more time with me, I'm traveling more, I have more "me" time and I'm having a blast doing it! The best part of all, I am working from the comfort of my home.
My friends and family keep me motivated to always be morphing into the best version of myself. I used to think of the best version of myself as someone who becomes a career woman or an entrepreneur, makes sacrifices for her family and works a lot. Through the years, I've come to realize the best version of me is when I am working for myself with an amazing team backing me up. I owe a huge thanks to Moms Making Six Figures for this amazing opportunity and for having such a positive impact on my family's quality of life.
---
My time truly belongs to me!
Meet Catherine!  She used to work Commercial Banking but decided to pursue a career with Moms Making Six Figures. Like many of us, Catherine was craving more freedom to travel with her family. Read on to learn more about her incredible story.
Can you give us a little of your background and family life? 
I grew up in San Diego, except for the four years I lived in France, starting when I was 18.  My mother immigrated to the United States from France when she was 24 years old and later married my Dad who is American, which gave me dual citizenship — American and French.  I studied International Business at San Diego State University and I participated in the double diploma program with a French Business school called ESSEC.  I ended up receiving a BA in International Business from San Diego State University and an International Business degree from ESSEC.  My husband, Sean, and I have two boys Connor (10), Mason (8) and a bichon poodle mix named Rocky.
I was recruited into Commercial Banking because of my sales background, business development skills and financial skills.  In this career is where I met Sean, who is also a Commercial Banker.  Prior to banking, I was an outside sales rep for a payroll company, and I started my career as a Financial Advisor with Merrill Lynch.
I really love France and I try to go when I can.  I was there in 2018 for two weeks and 2016 for 10 days. Before my trip in 2016, it had been nine years since I had traveled to France.  My husband and I were married in 2007, went to France and Italy for our honeymoon, and then had kids.
 What was it like living in France for those few years? How has that impacted your life?
When I lived and traveled in France and around Europe, it really opened my eyes. The experiences I had were amazing.  I grew so much and learned about many different cultures. I think experiencing other cultures allows us to be more open-minded flexible.  I gained a lot of confidence from traveling and living in foreign countries and I want the same for my kids. My burning desire is to live in France with Sean and our boys for six months before they go to high school.
Something unique about Sean is that he lived in Okinawa, Japan for three years while in high school because his Dad was a judge in the Marine Corps. (They moved all the time while he was growing up.)  Because of his experiences, Sean has the same appreciation for travel and culture that I do.  Some places we've been to already on our own or with the kids are Mexico, Fiji, Kauai, British Virgin Islands, France, Italy, and Indonesia.
How did you manage a career in commercial banking, traveling and raising a family? What were the sacrifices? 
It was difficult having a demanding career in Commercial Banking a raising a family. I constantly felt stressed, overwhelmed and feeling like I was not doing anything great.  My career made it tough to travel, as well.  Even though I had 3-4 weeks of vacation, I just felt guilty taking more than a week at a time.
I made a lot of sacrifices by working a Corporate job.  You are always on someone else's clock, 100 emails a day, meetings and sometimes not being able to make important events in your personal life.  This year, I was not able to go on a family trip to Mammoth with Sean and our boys because of work pressure.  I can't even begin to explain how upsetting it was for the entire family that I couldn't be there…
What is your life like now that you are working with Moms Making Six Figures? 
My life is so much less stressful.  My time truly belongs to me.  Not only do I have more time to focus on my family, but feel I have a real opportunity to help people with their physical and financial wellness.  As I mentioned, my goal is to travel more frequently with the kids and Sean. I love that I can work from anywhere with Moms Making Six Figures. With this career, I can work around my kid's schedule and still have time to travel with them.
While my banking career had its benefits, working with Moms Making Six Figures is so much more rewarding. I am so happy to be a part of this great team and love that I can help others achieve their dreams while I continue to work on mine.
---
My happiness is found in the pursuit of my potential!
Meet Katie! She has an amazing career in acting, producing and directing! You might have seen some of her work on Grim from NBC, Leverage from TNT and Portlandia, to name a few… Needless to say, she is extremely driven. We loved having the opportunity to chat with her about what it takes to build such an incredible career. (All while raising a family!) Read on to learn about Katie's story. You are going to love it.
Talk to us about your career! How'd you get into this industry? What are the highlights? Tell us everything!
I started out on television. I was interviewing celebrities like John Travolta, Gwyneth Paltrow and Brad Pitt for a morning show called Good Day Oregon. Although this was a great job, I still had acting in my heart and wanted to pursue it as a career. An opportunity to audition for a Paramount film came around and I thought "why not?" I got the job but ended up getting cut out of the entire thing. I was devasted, to lay the least. I felt as though the end had come before I even had my beginning. In my head, I thought "my career is not supposed to go like this." This movie had landed in my lap, I didn't even really want it… Why was it affecting me so much?
After this experience I started to think "if I worked for it, what would that look like?" From that point forward, I got into acting classes and started with a coach who trained with the Meisner technique. This style of acting, or truth-telling, launched me into a successful career. I started booking some commercials, TV spots and films.
I had to work extremely hard to get to that point and I still work hard today. It's crazy to think that was 20 years ago. I think what it comes down to is knowing if I arrived earlier, stayed later and worked 100 times harder than everyone else I would find success. I had kids, a family and didn't know how exactly I was going to build this career. I just knew I didn't have to be the best, I just had to work the hardest.
So, after a while, I felt like I wanted more from acting. I started telling people I wanted to produce. Initially, I had a lot of people tell me I couldn't do it. At the time, actors were not really doing any producing, so I think that is where a lot of the doubt came from. Yet again, I knew all it came down to was hard work. I challenged myself to learn everything there was to know about producing.
The first movie I produced, called "Rid of Me," I actually starred in. It opened at Tribeca Film Festival in New York and ended up selling to Netflix, Amazon, Showtime and a few other places. For a small theatrical release and first time out of the gate, it had a really big success. So, I went on to continue producing and thought "gosh, I am helping a lot of directors. I am consulting and advising… Why am I not directing?"
I think initially, the fear of not knowing or being good enough stopped me from directing. I thought maybe it was for later in life. I had a good friend tell me not to wait – just go for it. So, I did. Within my first week of calling myself a director, I had three directing jobs.
Did you feel that some of your hesitancy towards directing came from it being a male-dominated career field?
Yeah, it's a big issue. There are only five women directors for every 50 male directors. Mostly, it becomes hard when you don't see someone like you doing what you want to do. It doesn't occur to you that it is something you can try. In my 20 years in the commercial and film industry, out of hundreds of directors I worked with, I had about two female directors.
Fortunately, the landscape on this is changing. This year, I was featured in Shoot Magazine's Up-and-Coming directors in 2019 and about half of us were women.  That being said, there tend to be more jobs out there for male directors.
I always ask myself "what else?" And somewhere during this journey to direct, I ended up opening a studio to help kids who were in pursuit of acting. It's a special place. I love that I get to help mentor others and help them discover their passion. Ultimately, it all comes back to believing that my happiness is found in the pursuit of my potential. Happiness is not determinant on reaching certain goals, rather just aiming to reach a higher and higher potential.
Let's talk about the Nike commercial you recently directed! Can you expand on what lead up to that opportunity and what it felt like to direct a commercial for such a notable brand?
I got the opportunity to direct this commercial because of a studio believing in me. The people I worked with at the studio instilled their confidence in me and opened my eyes to my own abilities. After that, it all clicked, and I realized I had the skill and value to bring to the table for this project. I don't know if I would have spoken up for myself in that way without their support. So, it meant a lot to me to direct this commercial, be successful and have it received so well.
What sacrifices did you make to build this incredible career?
The truth of the matter is, sometimes I can't be the best in my career, as a mom or wife each day. Somedays you are killing it at work, but your kid might be at home, sick watching Netflix. Or, I am being an awesome mom and wife. Maybe we are on vacation or having a fun day, but I am totally blowing off work. Each day is a give and take. There are very few days where everything is balanced, and you are getting it right. I think the sacrifice I made was being able to let go of the idea that everything needed to be perfect. Instead, I try to operate from a place of being in the moment and give everything I can. I try to remind myself we are only human. You are always sacrificing in at least one of the categories. Honestly, there are not enough hours in the day to be perfect at everything we do.
I miss games, or sometimes I miss auditions. I miss days of work or sometimes miss the kids being at home, sick. However, there is something powerful about raising a family that watches you put your heart and soul into something and to see it rewarded. When your children see you helping others reach their goals, I think speaks volumes to what they might do with their own career one day.
I truly believe in being a person of service. I love being able to raise others up and I think it translates to how I raise my kids. They see what it takes to build a strong career, community, and family. One thing I will always stand by is blocking out time for family – It's a mind, body and spirit need. Your heart won't be able to keep up with all the amazing things you want to do if you don't set aside time to recharge with loved ones.
With all you've achieved, what was your motivation for joining Moms Making Six Figures? (And where do you find the time to work on your business?!)
First, thank goodness for being able to work online. I have been able to fit Moms Making Six Figures into the downtime in my life. I am not a celebrity; I am a working actress. Each job only lasts so long and when it's over, you are then on the hunt for the next opportunity. At the end of the day, I am a handyman looking for my next job… You've got to have something to fill in those gaps. I used my time in between jobs to build my Moms Making Six Figures business and I am very grateful I did. Recently, we used the income I earned with Moms to help buy a cabin on the river! I love spending time with my family there. (It's a great place to recharge!)
Another piece of motivation for joining Moms Making Six Figures came from a place of wanting to help educate others about how to live healthier lives. My son was diagnosed with Leukemia and when the doctors told me to get rid of the toxins in our home, I didn't even know what they meant. After they explained all the things that were considered toxic, I was sick to my stomach. Thankfully, my son survived, and I am happy to share my story with others who might be able to benefit from hearing it.
Finally, working with the Moms team has introduced me to some amazing women. The type of women that want to lift you up. When I am around these women it challenges me to continue thinking "what else, what's next?" Again, happiness comes from being in pursuit of your potential. If that is true, then the potential is everywhere – I don't want to limit myself to only acting, only directing or only working for Moms Making Six Figures. I want to keep moving towards my untapped potential while having fun doing it.
---
Time management is key!
Meet Erin! When we say she is a busy mom, we mean it. (You will understand why after reading her story.) One thing is for sure, we left this interview feeling inspired by Erin's amazing work ethic and advice. Read on to learn more about her!
Can you give us a little of your personal background?
I'm the lucky momma of a busy, blended family. Between us, we have two boys (17 & 13) and two girls (8 & 7). I work 30 hours a week as a radiographer for an orthopedic surgeon group and put in 20 hours a week as a personal trainer; working for corporate health and managing my own client base. My partner, Eddie, and I also own a t-shirt printing company.
After 17 years in healthcare, my goal is to replace that income by working with Moms Making Six Figures. I am ready to focus my attention on my family, current fitness clients and our t-shirt business.
How do you manage your time between working three jobs and running your Moms Making Six Figures business?
Time management is key! Working three jobs was manageable, as they are all things I enjoy. Working four? Without time management, it would be impossible. I bought myself a planner and I block out my time. Everything goes in my planner. I'll give you a little glimpse of what that looks like…
Because my hours in corporate health and at the clinic are set, it goes in the book first. Next, any appointments or activities for the family. I schedule in my personal training clients and of course, I block off time for Moms Making Six Figures. Eddie and I work the t-shirt business around everything else. Basically, we live and die by the planner. It truly sets us up for success!
What advice do you have for moms who are working multiple jobs alongside of their entrepreneurial dreams?
My top pieces of advice are:
Set aside blocks of time to devote to YOUR business. We go to work and put in 8-10-hour days for someone else's dream, make your dream just as important.
Learn to multi-task. For example, when I'm driving, I'm listening to trainings or choreographing new routines.
Use the small windows of time! You can do big things in just five minutes. My first two months with Moms Making Six Figures were worked solely in 5-10-minute increments.
Use social media as a networking tool… no more wasted hours scrolling mindlessly.
Don't be afraid to give up something now for the greater good of the future. If I really want to be successful, I may decide working on my business is more important than an hour of television. It's not helping me grow or making me better in any way!
Finally, it's okay to say no. It is so easy to feel "mom guilt" and overextend yourself. Save your sanity and set some boundaries.
What does "life on your own terms" mean to you?
Living life on my own terms means having freedom! First, the freedom from time constraints put in place by others. Being able to participate in field trips, sporting events, volunteering and travel without having to ask permission from a boss is living life on my own terms. Freedom from financial constraints, as well. Having the ability to gift our children experiences and education, being able to give back to our community in a big way, all without having to worry about it straining our personal finances… It all comes back to freedom.
---
My dreams for the future were big!
Meet Shelly! A dedicated mother of three, wife and Moms Making Six Figures partner! She needed a flexible career to help her family meet their financial goals, like putting their children through college. Shelly was not totally sure there was anything out there that would allow her flexibility and financial freedom… Until she was introduced to Moms Making Six Figures, that is. Read on to learn more about Shelly!
Can you share a little about your career and family life?
I was the typical little girl with dreams of a wonderful life! Having a kind, handsome husband, three healthy children, a nice house, a rewarding career and to travel when we had extra money.  I graduated from San Diego State University with a BA and credential in K-8 education. Upon graduation, I immediately began my career teaching second grade at a private elementary school and married my high school sweetheart. I was promoted to the role of principal at my school. Everything was going as planned. Since I had always pictured myself as a mom with a busy career, starting a family was the natural next step. It wasn't until I met my first-born daughter, McKenna (21) in October of 1997 that my dreams shifted. I left my career to become a stay at home mom.
I never thought I would be that person to want to stay home, but it was the best decision we had ever made. My husband, Aaron, and I went on to have two more children, Delaney (19) and Kaden (16). It definitely wasn't easy financially. We were living paycheck to paycheck, but we had a good life.  Six years ago, as my children were needing me less, my oldest was college bound and paying for her education become a priority. I started exploring a part-time career that would offer flexibility, freedom to still be a mom, travel with my family and bring in some extra money to help pay for our all their educations.  How was I ever going to find something that did all of that?

How did you find Moms Making Six Figures and why did you feel it was a good fit?
I thought I was going to have to go back to full-time teaching, but in 2013 I was introduced to Moms Making Six Figures by an old friend from college, Angela Gange. It could not have been more perfect timing.  I was able to set my own part time hours around my hectic life of 3 busy teens, a husband who traveled most every week for work, caring for my father who was terminally ill, traveling with my family and starting to put away some extra money for college educations.
Joining this amazing team just made sense and fit perfectly into our lives! Moms Making Six Figures gave me hope for the first time in a long time. Being teacher at heart, educating people is what I love to do. However, I am not saying you must be a teacher to excel with Moms Making Six Figures. Ideally, you just need to know your "why." The reason you want to better your life.  For some, it may not be financially driven, rather a need to have other amazing, positive people in your life. Or perhaps you are like a lot of us here, needing a flexible career that provides the financial freedom you have been looking for.  Whatever your reason is, I can tell you with confidence that after being introduced to Moms Making Six Figures, my life changed… and yours could, too.
How has Moms Making Six Figures helped you to reach the financial goals you set out for yourself and your family? For instance, being able to help your kids with college, take those vacations, etc.?
When I started with Moms Making Six Figures almost 6 years ago, I only had about 5-8 hours a week      to work. At the time, my financial goals were small, but my dreams for the future were big! As the years have gone by I have appreciated the team and how they meet you where you are at any given time in your life. If you want to run, they help you run! If you need to walk, that's ok, too.  With our two daughters finishing their Sophomore and Senior years in college and our son starting his last year of high school in the fall, I am excited to see where my own life is headed. My goals are bigger now that I have more time for myself.  I couldn't be more thankful that Angie introduced us to this to this amazing opportunity when she did. Not only have I met some wonderful people, but my family and I are healthier and happier than I ever dreamed of.  I am so thankful to be a part of Moms Making Six Figures. I love helping other women change their lives and fulfill their own dreams!
---
Success is about me having the ability to do things on my own terms.
We recently had a conversation with one of our mentors, Kellee Wip, about the idea of success. So many women are juggling a full-time career alongside of being a full-time mom. It's tough to find balance between work and home. Often, this problem leaves women feeling like they are falling short in all areas of life. Kellee can definitely relate to this feeling, which is why she shared her story about redefining success. Read on for the full conversation!
What was the idea of success you once had?
When I sit back and think about my story, I had a vision of what success looked like and I was achieving it. I had my undergrad degree, my master's degree and was working in some incredible companies. I was working my way up the corporate ladder and had financial freedom. Then, I had kids and while all the things I just said were so important to me, I was forced to ask the question "what does success for me look like now?"
When did you realize that the definition of success could be redefined to meet your goals and lifestyle?
Before my kids, I was comfortable working 70 to 80-hour work weeks. But when they came into the picture, all the sudden, someone else is raising your kids. You are juggling the expectations of your boss, your job and those kids are being raised by daycares and nanny's, which was my case. These little humans need their mother. It was at that point I realized something needed to change. I wasn't feeling successful anywhere. I was torn at work, missing my kids and when I was with them, I was thinking about work.
I had to completely redefine what success looked like to me. Contrary to popular belief, changing the definition of success did not mean I had to give up the financial benefit or the feeling of achievement in a career, but it meant it all might look a little different.
After learning about how Moms Making Six Figures could help you replace your corporate income, did you struggle to find the belief in yourself that you could make this career change?
I think I had belief in myself from the beginning. Although I had never done anything remotely similar to the work with Moms Making Six Figures, I knew if I wanted it bad enough and it could benefit my family, I could make it happen. Part of the reason that belief was there is because I had been successful in my past careers. More importantly, I saw the success of the women on our team who come from a variety of backgrounds and thought "if they can do it, so can I." I leveraged the strength of what they've achieved to give me the strength and belief that I could do it, too.
So, what do you redefine your success as now? If you could just sum it up in a few sentences?
I think success for me now is to be thriving. I am no longer working for someone else. I am working for my ability to thrive in my personal life so that I can be present with my children, financially have the things I need, and frankly, the things I want in my life. To me success is not about pressure and having to do something. Success is about me having the ability to do things on my own terms.
What advice would you give to other women still struggling with the idea of success? Perhaps the ones who are in the position you used to be; climbing the corporate ladder, the kids are in daycare and they don't necessarily feel successful at work or home.
I think my biggest piece of advice is to take a bigger picture look at where you want to be in life. Are you truly set up to thrive? Or are you just purely making your way through the day. If there is no end in sight and a year from now things won't feel or get better, then it is time to make a change. It's time to say that your story of success can change and own it. You can figure out where you belong, the right type of people to surround yourself with and then just do it.
---
Create a life that you love and believe that you deserve it!
Meet Andrea! She has a successful sports consulting business alongside of working with Moms Making Six Figures. Andrea wanted a better work/life balance and saw Moms Making Six Figures as the perfect avenue to achieve it. Read on to learn about Andrea's amazing advice for creating the life you deserve, achieving goals and so much more. 
 What is your background in?
My background is in the Sports and Entertainment industry, specifically the business side focused on Premium Seating (suites and club seats) for sports arenas and concert venues. My husband also works in sports but as a professional baseball scout. Sports is our family business. My Dad had a very successful career on the football side and my brother is now following suit. The industry is extremely competitive and demanding, yet rewarding with a strong "work hard, play hard" culture. I have spent two decades witnessing once-in-a-lifetime experiences, traveling for amazing events and being part of two Championship teams. Recently, I started my own sports consulting business that allows me to work in the field I'm so passionate about but can still be home for dinner and have evenings with my family.
Kara Lynch Guthrie introduced me to Moms Making Six Figures years ago when I was living in San Diego and working for their baseball team. I was immediately intrigued by the flexibility of her new position and wanted to give it a try. At the time, I was a "Mom" of a young puppy and just dating my now husband. Fast forward seven years, we now have a 2 1/2-year-old daughter, bought our first home and will celebrate our fourth wedding anniversary this summer.
What was your motivation for joining Moms Making Six Figures? Did you have a specific career vision in mind? 
​I joined the team because I saw a group of people who flipped the model for work/life balance. It's one thing to talk about work/life balance, but an entirely different thing to live it! With Moms Making Six Figures, you are truly able to schedule work around your life instead of the other way around. I'll admit, I had been watching Kara, Heidi and the rest of the team for years while soaking up all their knowledge on the weekly calls, webcasts and blogs. They all work extremely hard, but smart, and in a way that gives them complete control over their time. That is what most of us strive for! Being able to partner with this team in tandem with my sports consulting has been a perfect blend and my very own version of work/life balance. Moms Making Six Figures has inspired me to live life on my own terms and prioritize what is most important to me and my family!
Now that you've been working with Moms Making Six Figures, how has your life changed?
​Since partnering with the team, the overall vision for my life has become clearer. The entire Moms Making Six Figures mission revolves around taking control of your life, health, finances and most importantly – your TIME. Everyone has different goals for their life and different things that bring them joy. Being able to spend more time with my family in little ways each week makes me very happy which translates into being a better wife, mother and professional. I am now able to enjoy breakfast without rushing out the door in the morning, can take my daughter to her mid-day swim class, volunteer for activities at her school and take an impromptu trip to an amusement park or Nana and Grampa's house should we feel the urge!
What is the top piece of advice you can offer to other working parents and Entrepreneurs?
​The top piece of advice that I can offer is to create a life you love and believe you deserve it. We all have the power to design the life of our dreams and achieve any goal no matter how large or small. Once those goals are set, commit to them, work hard and act as if you already have it. Those who know me, know I am a huge fan of The Secret and practice The Law of Attraction. It's a lot of fun to be the author of your own life! If there is anything standing in your way of your goals, pivot into something that will nurture your path to success. Change and uncertainty is sometimes scary or intimidating, but not making a change can be even scarier in the long run. You only have one life so savor each day and spend your days doing what you love surrounded by who you love! 
---
Moms Making Six Figures can help bridge the financial gap for families!
Meet Heidi! She is a mom of four and has a successful legal career. Heidi wanted more time with her children and knew there had to be a career that offered more flexibility. Fortunately, she found Moms Making Six Figures! However, her journey doesn't stop there. Read on to learn about Heidi's life, career and personal growth with Moms Making Six Figures.
What is your professional background?
I graduated from Hastings Law School in San Francisco in 1989 and returned home to San Diego to work for Luce, Forward, Hamilton and Scripps (the oldest law firm in San Diego; it has since merged with the largest law firm in the world, Denton's).  I was there for 5 years where I specialized in commercial real estate transactions. My job consisted of drafting and negotiating purchase and sale agreements, leases and complex loan transactions, and was incredibly demanding and stressful. Fast forward to after I had my two sons, I wanted a more manageable work schedule. I became in house/corporate counsel for a real estate developer, taught law school for a couple of years and finally found a more manageable career option working part-time as corporate counsel for OliverMcMillan, a San Diego-based shopping center developer. I stayed with OliverMcMillan for 15 years, during which time I had my two daughters.  I was recruited away by Realty Income (a real estate investment trust) to serve as senior legal counsel and then, just over 4 years ago, decided to take a break from practicing law. I wanted to spend some time with my daughters who were then 10 and 12. I also wanted to look at other part-time career options that were more gratifying and interesting.  I had been doing some acting alongside my children for a few years and was President of a local youth theatre. I decided would spend more time in pursuit of that passion and hopefully find a way to generate some income from it.
Were you able to find a part-time career option?
About 2 months after I left Realty Income, my friend, Angie Gange invited me for coffee to show me what kind of work she was up to. Immediately, I was very interested in what Angie had to say.
Angie said she thought I would be a good fit for the Moms team, but I think I was on her chicken list because I am an attorney and she had no idea if the business would interest me. Needless to say, I'm so glad she showed it to me.  I was impressed with everything Moms Making Six Figures could offer families who were striving to live a healthier lifestyle.
Was it difficult for you to transition into this new kind of career?
Angie did things right away that were super helpful for me. She invited me to various events where I could connect with the team, who were all amazing, smart, professional women. Getting to know these people helped solidify my understanding of and belief in the company.  In my very first month, I saw the potential with this company. I received a check of $1,207 and knew I had the ability to grow my business into something sustainable, all while maintaining the flexibility I wanted in life.  I knew that if I didn't quit, I would be able to replace by part-time legal income and beyond.
It sounds like everything got off to a great start! But with any journey, there are inevitable bumps in the road. What struggles did you face and how have you overcome them?
Well, this business is most definitely a personal growth journey, so there have been so many areas that I have built up new muscles – getting out of my head and out of my comfort zone, learning to set work hours working from home and balancing my legal work with building my business.  Then in 2017, after 31 years of a marriage I fully expected would last forever, I went through a divorce.  It was one of the most difficult experiences of my life, but I am so grateful for my four incredible children, my supportive family and my Moms Making Six Figures business.  The support of my teammates and the ability to earn a significant income on my own – both by practicing law part-time from home, as well as building my MM6F business – have been an absolute lifeline and blessing.  The silver lining to my divorce has been the ability to meet and really help other divorced or separated women whom I have met in private divorce Facebook groups and Meetup Groups. With Moms Making Six Figures, I can help these women build a business that will allow them to have financial freedom and flexibility.  I am finding so many women who are left with nothing when they divorce. Ex-husbands who don't pay child or spousal support, expensive legal fees that cause them to go into debt, or most frequently, women who have walked away from careers to be "stay at home" moms. About 10-15 years later, these women want or need to get back into the work force but are really struggling to find a viable option. Often, it's because of their time away, or because they need more flexibility than most retail or corporate jobs offer.
Because we are partnered with an incredible, stable company with a 33-year track record, and we have the exceptional mentors at Moms Making Six Figures, we can help anyone who is able to devote even a few hours a week to earn a residual income. Moms Making Six Figures can help bridge the financial gap for families and eventually even replace a corporate size income. The best part is, we can help women do this around their schedules, in their timeframe and even remotely with all the new technology we have.

---
Because I wanted a better future for our family, I decided to take the plunge!
Meet Jara! She has had amazing career experiences in both the music industry and medical field, but things weren't always so easy. Jara worked a full-time job, ran a household and continued to work on her music career. She realized burning the candle at both ends was not sustainable for her, or her family. Read on to learn how Moms Making Six Figures changed her life!
Can you tell us a little about yourself?
To say that my life has taken me on the road less traveled would be an understatement. There have been many defining moments that have drastically changed the course of my life and have shaped the person I am today.
I grew up in a small town in rural Iowa where hard work, family values and caring neighbors are the everyday norm. My family instilled in me a deep passion to always pursue my dreams no matter what the challenge. I worked my way through college, got married in 2003 and graduated in 2004 with a B.S. in Medical Technology from Northwest Missouri State University. After graduation, it was my husband and family's support that allowed me to follow my dream and move to Nashville, Tennessee. I was ready to take a chance on my dream of becoming country music singer. While in Nashville, I met so many wonderful people who impacted my life and gave my dream an opportunity to grow. I spent my days working as a medical technologist, and my evenings working on my music. During this time, meeting so many incredible people, a new passion was discovered… Song writing. I was blessed with the opportunity to work with many talented and creative songwriters. These people helped me craft my ability to tell a story and express my emotions through the lyrics of a song. I felt like my music career was headed in the right direction. Then life's path changed course…
What happened next?
My husband was offered a new job back in Iowa and we were faced with yet another big decision. This led us back home and away from my music career, but my day job as a medical technologist allowed me the flexibility to continue writing, performing and travelling back to Nashville. Then came along our two beautiful children.
We were blessed with a son in 2012 and a daughter in 2015. Being a parent for the first time changed my perspective on everything! When our second child was born, the ability to find balance in the long commute and high stress shifts at the hospital became a real struggle. After work, I came home to be a mom, wife, along with keeping up the house and working on my music career. I missed out on a ton of family time, weekends and holidays. I knew something needed to change, but I didn't know what else was out there.
How did you find Moms Making Six Figures? 
One of my best friends I co-write with often in Nashville, Tonya Stout, reached out to me about a new business opportunity. She thought it could be a fit for me and my family. Tonya told me to really examine this opportunity because it could bring me home to my family and give me the flexibility to continue pursuing my music career. Because I trusted Tonya, and because I wanted a better future for our family, I decided to take the plunge.
From the start, I loved that this company was a US based, placed high value in customers, science and research. I also loved the organic approach we take on building relationships with people. Not only do I get to help educate on how to live a healthier lifestyle, but I am able to help other women find the career balance and flexibility I once longed for.
Were you able to leave your job in the medical field?
Yes! I hung up my lab coat October 2018, after 15 years in the Medical Technology field with 10 of those years working weekends. I loved the profession and the people I worked with, but the long hours, missed holidays and miles on the road were taking their toll on my health and family. I was ready to be home with my kids and be able to say "yes" to more of the things that filled my cup. In the midst of an unhealthy climate in the music industry, Moms Making Six Figures has given me a residual income to keep my songwriting dream alive. I have been able to release new music on iTunes, Amazon, YouTube and perform around the Midwest/Nashville. I've never been someone to shy away from taking the road less traveled or stepping out in faith to follow a dream – Now I get to help others do the same thanks to Moms Making Six Figures.
---
For me, it comes down to having a choice…
Meet Lyndie! Originally from England, she has had some amazing travel and career experience. However, after she and her husband started a family, Lyndie decided to take more control over her time and income. With a non-traditional background and being a busy mom, she felt a little stuck. Read on to learn how Moms Making Six Figures opened a new realm of possibilities for Lyndie and her family!

Can you tell us a little about your educational and career background?
Growing up I had my heart set on being a performer. That was it. From the age of three I started dancing and over the next ten years or so covered everything from ballet, tap, jazz, Latin American and ballroom. In my "wise" years as a teen, I somehow decided that acting was likely to be more of a sustainable career and made the switch in my heart to pursue it. I later graduated from Guildford School of Acting, which is one of the top drama colleges in the UK, moved to London and spent the next eleven years living an actor's life.
That sounds like an amazing profession! What was life as an actress like? 
Acting, to me, is a career of two sides. Incredibly liberating and creative in its art, but full of restrictions as a profession. It needed to take priority over everything else, there was always someone else's agenda (an agent's or casting director's) to put before my own and whilst actors can be the most loving people on earth, by nature it's an incredibly competitive industry. My life wasn't my own.
In 2000, I began taking on corporate hospitality and presenting work. This career certainly opened some travel opportunities but meant missing out on some auditions along the way. However, it was in 2003 that I met my husband at a corporate event in Paris for Hewlett Packard. Miguel was a director of marketing for HP and living in Munich, Germany. He had a very different life compared to mine, having lived in eight countries. After some time, we made the decision he would move from Munich to London and just a couple of months after that I was offered a theatrical role in Germany! It really was the way things unfolded. I owe much credit to my supportive husband, as he travelled back and forth, and watched my play nine times.
There came a time when I knew my priorities had changed. We wanted to start a family and I was craving control back over my life. Fast forward a couple of years to having our daughter, Olivia. When she was ten months old, we were given the opportunity to move with Miguel's job to California. I was all in. We moved to San Diego in 2008 and in 2010 had our son, Nico. I was a stay at home mum for a couple of years, enjoying the freedom to travel extensively as a family and catching every one of our children's milestones along the way.
But… I was also missing work. I needed to feel vital again and searched different avenues that would stretch and excite me. With a non-traditional professional background and now being a mum to two little ones, finding a new career was a tall order. I also knew inherently if I was going to go back to work, I was going to do it on my terms and be compensated accordingly.
With that in mind, I came across Moms Making Six Figures and was put in touch with Angela Gange. I quickly built the foundations of a strong business in the U.S which I was able to sustain and grow over our five years back in the UK. We are now officially back in the U.S. and I am excited to be expanding my business here.
How has Moms Making Six Figures impacted your life?
Moms Making Six Figures makes me feel like I have myself back. For quite some time I had felt stagnant, frustrated and all the while living a life that on paper should make someone happy. So, on top of everything else I was feeling guilty, too. I realize now I wasn't alone in feeling that way, many mums do at some point.
I also realize there was more out there than I had accepted for myself, and that's okay. Of course, working doesn't have to be for everyone. Some mums work, some don't. Some boldly climb the corporate ladder, others couldn't imagine being away from their families. It's all good – I have respect for every one of us. For me, it comes down to having a choice, which I had become used to not having.
With Moms Making Six Figures, I choose working hard during my self-set hours and being there for my family when they need me. Olivia will be a teenager in just a couple of years and Nico is growing up way too fast. I'm excited for both of their futures and to be with them during these years. My children will know through both their parents' examples that our lives are our own to design.
---
Building a business from the ground up!
Meet Holly! After building a successful small business with her husband and holding the CFO position, she decided to step away to focus on raising their children. However, she knew there was still a need for her to contribute financially. Holly was looking for something that offered flexibility, but also made her excited to jump out of bed every morning.  Read on to learn more about Holly's journey!
Can you share a little bit about your personal, career and educational background? 
When I look back over the first half of my life I am amazed by the diversity of personal and work experience that I have been fortunate enough to have. I grew up in Tucson, AZ. and after I graduated from high school, I spent a year as a Rotary Exchange Student in Finland.  This was a phenomenal experience and opened my mind and heart to the joys of travel, along with understanding and connecting with other cultures.  Upon my return, I attended Kenyon College for two years and then embarked on another exchange to Bali, Indonesia. When returned home, I transferred to the University of Arizona where I completed my undergraduate degree in Liberal Arts.
After finishing my undergraduate degree, I lucked into a position as a teaching assistant in a preschool classroom at a mental health facility for children. This challenging and rewarding experience led me to my first career as a Special Education teacher.  I completed a Master's in Special Education and taught for almost 10 years. During the summers I worked at Teton Valley Ranch Camp in Jackson Hole, Wyoming, where I met my husband, Terry.
I loved being a teacher and expected that this would be my career. However, after having our second child, my husband and I realized a teacher's salary in Arizona didn't make enough financial sense for me to continue teaching.  I spent the next few years at home raising our two young children and helping my husband grow our small business, DSA Vacations.
What was it like growing a small business from the ground up? What were the highs and lows?
After Terry and I got married in 2001, he joined me in Tucson. Terry decided to follow his dream of starting a travel company focused on travel to South Africa, where he is from.  In September of 2001, DSA Vacations was born in the back bedroom of my childhood home.  I was involved in growing our company every step of the way.  Initially, my role was his confidant and emotional supporter. After our second child turned two, I started going to the office to "help," and ultimately became the CFO.
When you start your own business, you wear all the hats. Both Terry and I had backgrounds in education, so we were on a steep learning curve.  Every decision seemed enormous and precarious.  Fortunately, we both thrived on the creativity involved in this process. We had to become experts in managing our staff, marketing campaigns, developing relationships with airlines and so much more. Because of our hard work and determination, our company now generates 10 million in sales, has over 15 employees, and has branched out to Asia and the Americas!
As exciting as this time was, there was also a lot of stress. It started to feel like DSA was consuming all our time.  When our 3rd child was born in 2010, I decided to step out of the day-to-day activities and focus on raising our children.
How did you find Moms Making Six Figures? 
After our youngest started kindergarten, I start to think about going back to work.  Although we had built a very successful business, I still needed to start contributing financially again to our family. I spent almost two years thinking about what I wanted to do next.  I wanted to do something meaningful, flexible and lucrative. Basically, I was looking for my "dream job." I considered returning to teaching, going back to school, or even starting my own business.  However, each of these did not check all the boxes I was looking for. In January of 2017, my cousin Angie Hancock Gange, got in touch with my brother and he mentioned I was looking for a new career. We got in touch, and almost immediately I knew I had found something special.  I recognized the structure of working with Moms Making Six Figures allowed for major success. Not to mention, an incredible team of very successful woman to help me every step of the way.  With Angie's help, I launched my business and I have never looked back.

So, what is life currently like these days for you and your family?
It took about a year for me to really accept I had found my "dream job."  I was able to start my own business without taking out a loan, like I did the first time, and I immediately made a profit.  I still have complete control over my time, which allows me to be a totally hands on mom and to travel whenever we want.  I work with an incredible group of people and I am now building my own team here in Tucson, with their help.  I work to educate about healthy living and environmental issues that are beyond important to me.  With Moms Making Six Figures, I know I can hit my goal to get our family permanently out of debt and pay cash for our children's college educations.  I feel like I have rediscovered myself.  I am proud of everything I have accomplished and excited about the future.  So, to sum it up, life is great these days.
---
Be bold: don't wait, just do it or someone else will!
Meet Michelle! She left the corporate world to be a stay-at-home mom to her adorable twin boys. However, she was looking for a way to not only contribute financially in her family, but also make a difference in other peoples' lives. By partnering with Moms Making Six Figures, she has been able to do both of those things, and more! Read on to learn more about Michelle's story.
What was life like before Moms Making Six Figures?
Life before Moms Making Six Figures was good! I was home, raising my twin boys who were born in 2012, and just enjoying life with my family. I was happy to not be working in the corporate world anymore. Prior to having my twins, I worked in pharmaceutical research. I was working long hours, both during the week and on the weekend. I kind of felt like a workaholic. So, when they were born, I was very blessed to be able to resign from my corporate career of 16 years. I said goodbye to that job easily. It was a great job, but it didn't really fulfill me. I never really felt like I was helping people, and honestly, that's what I had wanted to do in my life.
So, I was raising my boys. As time went on and the boys got older, finances got tighter, and I really felt like I needed to contribute to the family. (Especially living in California!) I just didn't know what, and I definitely wasn't going back to a corporate career, working 60-hour weeks. I had always been a worker-bee and something inside me knew that I wanted something for myself, as well. I needed some kind of goal, or something to achieve, but also contribute to our family.
Why did you decide to partner with Moms Making Six Figures?
I was introduced to MMSF through Paula Gartin, Kellee Wip and Stacy Fiske, who were my neighbors. Paula lived on my street at the time, but I didn't really know her that well. However, I really liked her. She had always been so sweet and invited me to various events she had at her house. The twins were in a part-time preschool at the time, so I was finally getting some time to myself.  As much as I loved being home with them, a little time for myself was absolutely needed. It was around that time that I started to pray for the right opportunity to come along. Then I went to Paula's one night to hear about what she was doing and MMSF literally fell in my lap. It was like, "yes, this is what I want!" I want a team, I want to work part-time, I want to be able to do it around the family, and I want to help people.
I had seen a lot of other work-at home jobs, but none seemed right. In my 20's I had actually tried to sell cosmetics from a well-known, large company. A close friend of mine was selling it and doing well. She encouraged me to start selling and to buy a large starter kit. I spent $4000 on the largest starter kit of make-up! Looking back, I can't believe I did that. I even went to the company's convention! I did have some cosmetics parties, but in the end, the make-up just sat in my parents' garage for years after that. I lost so much of money, I didn't even want to look at the products sitting there. It made my stomach turn to see how much money was wasted.
The partners at MMSF are amazing women who support, encourage and care for each other. I know I can ask for help and someone will be there. They just want the same in life as any other mom. They want healthy, happy families and homes, along with the gift of time. They want to use their time to be with their loved ones, pick up their kids from school, be at their kids' games and be present in their families' lives.
What were your skepticism's? How did you overcome them?
All my skepticism's, concerns and fears have been about me and building my business: can I do this, can I reach those goals, will I succeed? There are times I felt I didn't have what it takes to do well, to be consistent and have the confidence to make it work. We aren't each other's boss, so it's really about being accountable to yourself while putting in the work. Whenever I start to question myself and 'get in my head', I call one of the partners at Moms. They help me through it and they help me see this is all part of the journey. Everyone has these same fears and questions at some point.
These four phrases help me overcome my skepticisms and fears:
-Persevere: Don't quit, move on from disappointment. 'Bless and release.'
-Be engaged: enjoy time with friends and business partners. Get out and celebrate the achievements and be around the women who know what you're going through – talk to them and be vulnerable. Listen and laugh.
-This is a gift: What we have is a gift and don't be afraid to share.
I didn't just pull the four phrases above from out of nowhere. It's all from the training with Moms Making Six Figures. Calling it great training doesn't even come close to the level we receive, it's phenomenal. I wouldn't be where I am in my business without the women of Moms guiding, supporting and encouraging me all the way. Being around this group of women has really changed me for the better. It's helped with my confidence, it's helped me to have a thicker skin, and it's helped me grow in character. Building my business was way out of my comfort zone, but now I know I can do it. And I won't have to do it alone.
---
If you want something, go out and get it!
Meet Stella! She came to the U.S. as a child and learned the value of had work by watching her parents strive to provide her with a great life. Stella lives by the rule "if you want something, go out and get it." She doesn't shy away from challenges. After graduating with her Bachelor's Degree in Fashion Merchandising and Management, she started a small business. Although she has a loyal clientele, Stella knew an additional income stream would be helpful for her and her son, Jacob. Read on to learn more about Stella's journey!
Why did you get started with Moms Making Six Figures?
I was introduced to Moms Making Six Figures by Dr. Barbara Ryan. I was looking for additional income, as I have been self-employed for the last fifteen years. When I sat down with her, I realized how knowledgeable she was and the opportunity to partner with the company just made sense. The entire Moms team welcomed me with open arms.
They made me feel and believe that I am able to accomplish all my financial and personal goals with them. The extra salary working with Moms Making Six Figures will generate for us will be amazing.
In your opinion, what is the biggest factor in becoming successful with your businesses?
The biggest factor in becoming successful is hard work and dedication.  My parents brought me here from The USSR (Moscow) when I was just 6-years old.  We basically came here with nothing. Watching my parents put in the hard work to achieve and provide for us was really inspirational. They instilled in me that I can accomplish anything if I dedicate myself to it.
Learning these skills at a young age encouraged me to work hard and push on whenever I need to. I started my company, LuminEssence (Permanent hair removal), with the help of my mother 15 years ago. I was so scared. Being a small business owner was a big investment, especially without really knowing what the outcome would be. Fortunately, my business has been a success. I guess you could have figured that out, since it's been 15 years. (Haha!) But on a serious note, I really worked at making my business a success. I learned how to communicate with all types of people. I also learned how important follow up and follow through is. These abilities have helped me propel my Moms Making Six Figures business, too!   

Where do you see your future with Moms Making Six Figures taking you?
Where do I see my future with Moms with Six Figures? Hmmm… I see myself as being a leader!  Or, perhaps a major component in the Moms establishment. Honestly, I don't know. Here is what I do know:  I started with Moms Making Six Figures in October and it's been quite a ride! I am always working on my business and right now, I am not looking too far ahead.  I know that I love where I am going and only time will tell where I end up.
Focusing on my long-term goals is definitely on my list, but I have a great team to help me figure that part out. These are the best women I have ever worked with and when people ask me what team I am on, I am so proud to say Moms Making Six Figures!
---
The chance to follow my passions is priceless!
Meet Tamara! She left a corporate sales career to join her family's business. Although Tamara loves working as a small business owner, she knew her income would take a hit. Fortunately, she found and partnered with Moms Making Six Figures. Read on to learn about how the residual income from Moms Making Six Figures has impacted Tamara's life.
What is your professional background?
My passion in life has always been helping others. I love working and my job has been a major part of my identity. Throughout my twenties, I worked in the field of education and social work. I worked with troubled teens, initially. After receiving my master's degree in Social Work, I taught in special education elementary classrooms. While I absolutely loved working with these kids and their families, the hours and low pay soon began to wear on me. I eventually was presented with an opportunity in food and wine distribution sales and I jumped at the opportunity to try something new. While I didn't consider myself a "salesy" person, I excelled and began to climb into better positions and territories. I truly didn't feel like I was selling anything. I was fortunate enough to represent some amazing wines that I believed in and I just wanted to share with my accounts. My enthusiasm and passion translated to sales, I also loved the financial and lifestyle benefits. There was enough flexibility that I could spend some time with my two kids in the mornings and I was making enough money to do the things we enjoyed as a family.
Nearly fifteen years later, the family owned distribution company I worked for was purchased by a larger corporate entity. As it normally goes in these sorts of buy outs, changes started happening and I began to feel despair at the direction the company was going and didn't feel I had any viable options. The corporate way of life did not fit my personality and I was starting to feel desperate for a way out. My parents had started a small winery that I was very eager to be more involved with, however, they couldn't pay me the salary I needed to support my family. I could not figure out a way to balance my goals and dreams with my financial needs. Then a friend introduced me to Moms Making Six Figures. I suddenly had hope that I could find a way to help others, financially support myself and my two sons and be in control of my life.
Was it a hard decision to leave your corporate sales career to work in the family business?
When the time came to make the decision to leave my well-paid job and jump into the risky world of small business ownership, I was extremely nervous.  My family and I had a long discussion about the direction we were going to take the vineyard and winery and we were able to carve out a small salary for me to help in that growth.  Truly, the only way I was able to consider taking such a huge pay cut was because of the potential of growth with my business with the Moms team. 
The sacrifices I was making working in the corporate world were significant. It was very difficult for me to take time away from my family. Under the new ownership, I had to change my perspective from one of helping my customers grow and work as a team with my suppliers to one of hitting the bottom line numbers, despite everything. The combination of growing a family business for my children's future and working with the supportive team at Moms to help others was a winning combo for me.  Yes, I still make sacrifices and my budget is much tighter than it used to be, but the time freedom and the chance to follow my passions is priceless.
What is your long-term goal in partnering with Moms Making Six Figures?
When I first partnered with Moms, I wasn't sure if it would be very part time or if I would push hard to replace my corporate, nearly six figure income.  One of the things I love most about my business with Moms is that I can structure it to fit in completely with my schedule and needs of my other small businesses. After 1 ½ years of part time work with Moms Making Six Figures, I was able to earn enough residual income to allow me to leave the corporate world. I was able to start working with my family's business and find the balance that I so desperately wanted. I am not only working with my family winery, but also creating another small, local business that also focuses on helping others. I continue to have a steady residual stream of income that I can rely upon every month and when things are slow with my other businesses, I can spend more time growing with the Moms team to increase my income. It's crazy how flexible it is!  I have never heard of another part time job that can adjust to meet all kinds of needs.
When I sit back and look at my story, I realize how significant it was that I was introduced to Heidi and the whole Moms team.  If I didn't have this business, there is no way I would be able to pursue my other passions. The whole gig economy is so popular now because people want to have a chance to be flexible and still earn an income, but with those sorts of jobs you are trading hours for dollars.  We only have so much time in the day and when you are building a small business those hours slip away quickly.  My Moms income is building, and it is building as residual income that continues to grow even though I continue to work only part time.  If I carve out 10-15 hours per week consistently, my income continues to grow.  This has allowed me plenty of time to work on my other businesses, providing multiple streams of income.
My life is currently a complex puzzle of a lot of moving pieces, but each of those pieces are rich, beautiful parts of my life. I am surrounded by friends, family and business partners whom I love dearly.  Every day, regardless of the business that I am focusing on now, is a chance to make the world a better place.  I help people.  I focus on helping our environment, I make my community stronger and I am having fun doing it!  I count my blessings every day and focus on gratitude for the opportunities presented to me.  My family's future is bright, and I am delighted that I have chosen this path.
---
The team support of MMSF!
Meet Krysta! She is mom of four, a full-time RN and has a business with Moms Making Six Figures. One of best aspects of having a Moms Making Six Figure business is that it works around your life. You set the terms and choose the pace of your success. This became apparent for Krysta when she realized she needed an additional income but didn't want to sacrifice precious time with her children. Read on to learn more about Krysta's inspiring story!
What is your personal and professional background?
Though I've lived in the South Carolina Lowcountry for 13 years, I grew up in Atlanta. I attended college in Chicago to study Voice & Opera. I realized in college I am a good musician, but a hopelessly awkward performer. At that point, I decided to switch my major to Human Development. I got married in my twenties and had four kids in quick succession. I left the field of case management and social work to be a stay-at-home, homeschooling mama. About 12 years ago, I found myself (very unexpectedly) as a single mom with four small children. I had no choice but to go back to work. Case management, wonderful as it is, does not pay a supporting wage. I went back to nursing school to become a Registered Nurse, with the goal of becoming a nurse-midwife. I loved the idea of supporting women in their most vulnerable moment. I was excited to be the one to assist them while their bodies do the miraculous feats of growing, birthing and feeding their babies. I've always had a passion for supporting the body's natural ability to function and heal. It was a perfect career choice for me.
I've worked in different aspects of women's health for most of my nursing career. From a free women's health clinic, to a fertility clinic, to a physical therapist's office specializing in pelvic pain. What I've loved about all my jobs is the privilege of walking alongside women through emotionally fragile times. It is extremely fulfilling to know the work I do makes a difference for them and helps to meet their needs.
My kids are now ages 20, 18, 16, and 14 – three girls and a boy. They are my absolute joy; being their mom is the greatest privilege of my life! In addition to loving them fiercely, I also happen to really like the people they've become, which is a blessing. We're all very musical and play multiple instruments. We do a pretty decent cover of Bohemian Rhapsody.
Why did you choose to start a career with MMSF?
I had known for a while that I would need to take some steps to continue providing for my four kids. I contemplated graduate nursing school for career advancement, but it is three years of additional schooling and $90k in loans. Plus, I wouldn't have had an income during school or time to spend with my kids. I'd also looked at nursing jobs that pay more due to overnight/weekend shifts. Balancing financial stability with the ability to be present for my children has always been a challenge, and the pressure was mounting.
I had met Stacy Fiske about two years ago. Stacy is my sister-in-law's close friend, and she flew across the country to help my mom launch her Moms Making Six Figure business. I was a VERY reluctant to hear what Moms Making Six Figures was all about. The only reason I listened to a presentation was because my mom had asked me to. I went into the meeting with zero interest in starting a business. I had dabbled in a couple MLMs during my stay-at-home mom years, as well as a short stint selling insurance in my twenties. I knew I was not made for sales. But about five months ago, it became evident I needed to take quick action to be able to make ends meet.
I have two kids in college, two going to college in the next three years, three teenagers on my car insurance and an unexpected dip in my income. So, I reached to Stacy. "Listen," I said. "I'm thinking about starting a business with Moms Making Six Figures, but I am not willing to be the person everyone avoids because she's always harassing people into buying her widgets. I've tried sales, and I'm not salesy. I'm not sure this could work for me."
The only reason I reached out to Stacy was because she was not one of "those salesy people," yet she had a wildly successful business. Stacy took time to talk to me, answer my hard questions, and share what a MMSF business might look like for a single mom of four teens who works full-time. There was absolutely no pressure to give more than I was able to give; only support in helping me achieve the goals I had set for myself.
So, between being a single mom of four and working full-time, how do you make time for your Moms Making Six Figure business?
I reach out to people while I'm carpooling my kids, when I have 10 free minutes, or when I have a day off my nursing job. Some days I'm able to put in a couple hours and other days I only work 20 minutes. My business truly happens around my kids and my nursing schedule.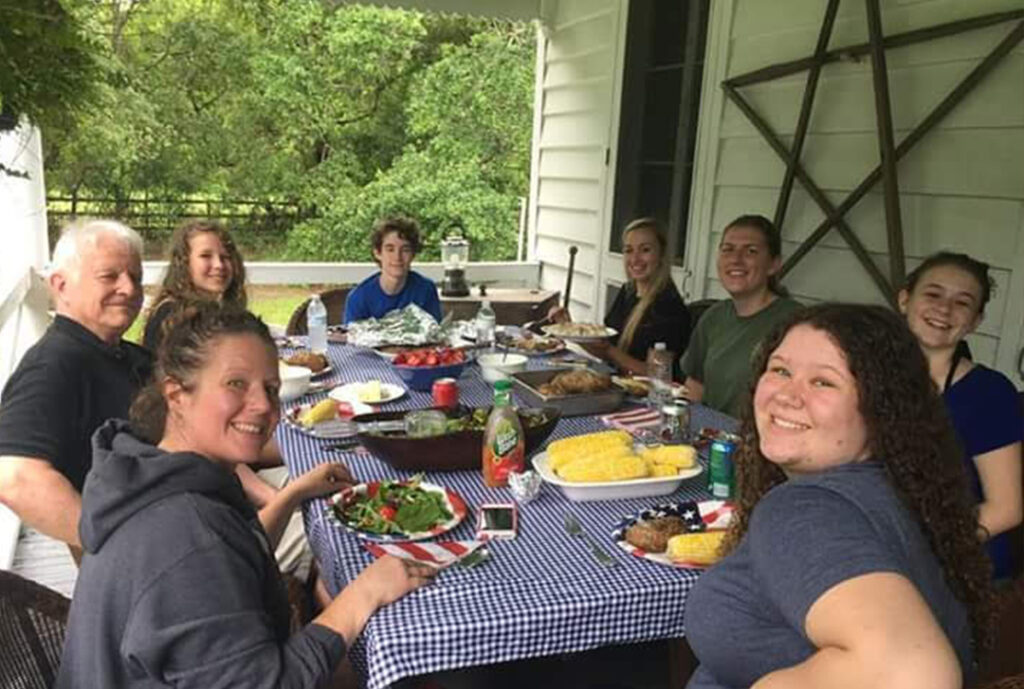 The free support, accountability and training available through the MMSF team is shocking to me. Though my business is growing, I'm definitely not one of the Rock Star Wunderkinds who grow their business insanely fast. That said, the MMSF team is still investing in me. I cannot tell you how meaningful that is to me! This team really is there to help me reach my goals at my own pace.
When I started my business, I expected to fail. Stacy told me if I was coachable and consistent, I would have success. And I am succeeding! Setting goals and being consistent is getting me to where I want to be. Each day, I choose to take the next step in my business, whether I feel like it or not. I choose to invest in myself and my kids by building a financial future for us. And, I am helping others get healthy, save time and money. How awesome is that?!?
---
Steps in the right direction…
This week we talked with Angie Wright. Her story is one a lot of moms can relate to as they weed through various "work-from-home" careers out there. Angie found herself in serious debt after investing her precious time, energy and money into a business that drained her on all fronts. Understandably, she was skeptical to learn about Moms Making Six Figures. Would it be different than her past experiences? Read on to learn more about her journey!
Can you give us a little bit of your background? What were you doing before Moms Making Six Figures?
Of course! I was born and raised in Oceanside California. I went to Vanguard University in Costa Mesa and studied Intercultural and urban studies. When I graduated in 2000, I was a youth pastor for 3 years in the Los Angeles area. I loved working with youth and when I moved back to Oceanside in 2003, I started working with teenagers in group homes. My heart and passion still lie with helping at-risk youth. I eventually became the Director of a crisis program for teens through the YMCA, but in 2014 the program lost funding and I was let go.
After all of that happened, I decided to stay home with my kids. I have a 10-year-old son named James, an 8-year-old daughter, Janise, and then our two-year-old son, Jasiah. I loved being at home with my kids, but I knew I still needed an income. I tried anything and everything to be a stay at home mom and contribute financially.
What were the types of jobs you did to maintain your lifestyle as a stay-at-home mom?
Initially, I helped run a daycare with my mom in her home for about a year. After that, I dabbled in some direct sale companies. I sold juices, jewelry, and the biggest one was LuLaRoe, which I worked with for about two and a half years. The initial investment was a very hefty $5,000 for the clothing and roughly another $3,000-$5,000 for all the equipment needed. I enjoyed my time with LuLaRoe because I loved helping women feel beautiful and I love the clothes myself, but it was a very hard business to be in. I spent countless hours advertising on Facebook, ordering more inventory and getting severely into debt. Not to mention, working events where I had to literally haul 300-500 pieces of clothes back and forth from my home.
I realized I was spending so much money and time away from my family that the business just was not worth it anymore. So, I left.
What did you do with your left-over inventory? Were you able to sell it before you stopped working with LuLaRoe?
I had the option of returning inventory, but below wholesale because I would have had to pay a restocking fee. The process was so arduous, instead I decided to discount my remaining inventory to other retailers and my current customers. I definitely did not make my money back because I had to discount it way below wholesale to sell it all.
One of the hardest parts about selling LuLaRoe is that we were not able to pick the patterns of the clothes. We could pick the style and the size, but they would send us whatever print they had. To tell you the truth, there were some prints that no one wanted to buy, and retail consultants would end up getting stuck with them!
So, tell me a little about how this journey led you to Moms Making Six Figures?
In January of 2018, my friend, Jennifer Becker contacted me and wanted to share more about her business. I knew if anything, we would be good source of referrals for one another.  We had become friends when our daughters started kindergarten together in 2016.  I knew she did some sort of work-from-home business because she had a table set up at a fundraiser at the school. Unfortunately, I was too busy setting up my 300-piece display and did not have time to go check it out.  So, I told her that I would be open to hearing more.  Little did she know I was struggling financially and having regrets for starting a LuLaRoe business.
Jennifer came over to my house, we sat at my kitchen table and she shared with me what Mom's Making Six Figures was all about.  By the end I was literally in tears because for some reason I saw a hope and a future in her presentation I hadn't experienced with any other company.  More than that, Jennifer was so genuine. I believed she would be a supportive friend and business partner, which is something I never had before.
How have you found Moms Making Six Figures to be different from your career with LuLaRoe?
At first, I'll admit I was a little skeptical to jump on board based off my previous experiences. In the past, I had become "star struck" with other business presentations and none of them had worked. They all left me broke, in debt and hopeless. However, I decided to give it a try to see if there really was NO startup cost or fees. If what Jennifer had said was true, I thought, what's the risk?
Jennifer helped me get my business rolling by mentoring me, helping me educate others and so much more. I was amazed that I truly did not have to spend any money to become successful in this business. Month after month, I have received a paycheck without having to sell any products, carry inventory, or invest any money in supplies.  I haven't had to lug 100+ pieces of clothing to fairs and vendor events or bombard my Facebook friends with posts about buying my products.  My work now revolves around the relationships I build and sharing my experience with others.
I am so grateful to Jennifer for introducing me to Moms Making Six Figures and for the continuous support she offers.  On top of that, we have an entire team of supportive women I can turn to for anything at any time.  Because of my new career with Moms Making Six Figures, I will have the financial freedom to support my family and give back.
I will once again have the time to use experience in social services and as a youth pastor to help those in need.  I have always dreamt of opening a center for at-risk youth since beginning my work with teens back in 2000. I am confident Moms Making Six Figures will help me realized this dream!
---
Finding your right career path!
Meet Lauren! She went from a corporate career to many different Multi-Level Marketing businesses in search of something with the flexibility and income she needed. Lauren knew there had to be a career option that would allow her the freedom to be the mom and career women she wanted to be. Through many trials and tribulations, she finally came across Moms Making Six Figures…  Read on to see how her story unfolds!
What were you doing before you found Moms Making Six Figures? And how did you find Moms Making Six Figures?
I was a Human Resources Coordinator for a property management firm before I found Moms Making Six Figures. When I had my son three years ago, I had to get up at 4:30AM to get him to childcare, so I could start my 54-mile commute to work and be on time. It was a logistical nightmare. Plus, I never saw my son. My Mom and Mother-in-Law were practically raising him because my husband's job takes him away from home quite a bit. (Not to mention, he is in school getting his PhD for NP.) I just could not justify my old career anymore. I was miserable with the way things were. So, I started looking for another option, but failed to find anything that was a legitimate way to earn a solid income from home. I tried several multi-level marketing (MLM) businesses, but they all required large start up fees, inventory requirements, or minimum sales quotas that had to be met every month just to get paid. None of them offered stability because they were for products that did not really provide a good customer retention base.
I was frustrated, to say the least, and began wondering if I should just go back to work. Then, I met Dana Wikoff, a mentor for Moms Making Six Figures, on a Facebook group for moms. Dana gave me some background on what she did and after answering more of my questions, we built a relationship from there! Within a few weeks, I joined the Moms Making Six Figures team and haven't looked back!
What is different about Moms Making Six Figures in comparison to previous work from home experiences you have had?
Where do I start? With my previous home/MLM jobs, there was a lot of enthusiasm to get you started with working and selling, but the excitement quickly wore off. I was left with little support when I had questions, technical difficulties, or simply needed help fielding a customer's question. The support I have received at Moms Making Six Figures has been phenomenal. The spirit of community among the women here is amazing! There a ton of resources right at our fingertips, along with an encouraging mentor to answer questions and help solve problems when they arise. I feel completely supported. With the help of this team, I know I can handle anything that comes my way.
Another thing that truly stands out about Moms Making Six Figures is that there is no ridiculous "kit" or start up fees involved. You can make a solid, legitimate income without pouring money into stocking inventory and paying for personal websites to be maintained. Before joining Moms Making Six Figures, every work from home job I attempted was disheartening and left me barely breaking even after all the expenses involved. It was completely contradictory to my goal of making a solid income while still being home to take care of my family. The opportunity to grow and make a substantial income without all the muss and fuss with Moms Making Six Figures is exponential. Plus, there is zero risk. There is no concern about getting hurt financially or worrying about recouping money spent just to earn a paycheck.
How has the support at Moms Making Six Figures been different than your past experiences?
The support from the Moms Making Six Figures team is solid. There is a real community here. This is more than just a career switch… it is a lifestyle change. Through this experience I have met some of the brightest, most passionate and driven ladies. I have made friends, been cheered on, congratulated and celebrated for the smallest of victories. I strongly believe that my teammates have helped me squash a lot of my fears and conquer my goals. I have learned so much by joining the Moms Making Six Figures team. Some of what I have learned has helped me grow my business to where it is today, and some of it has helped me grow as a person. Personal development largely contributes to growing a successful business; and it is highly encouraged and fostered in this team. I could not be happier with my join Moms Making Six Figures. I am so excited about the direction of my life and business is headed! Take a chance on yourselves ladies! You are worth it, and if I can do it, you can do it.
---
Why putting your family first matters
Meet Allison! She is a mom of two and one of our wonderful team members at Moms Making Six Figures. Before having children, Allison was a teacher. Now that her kids are 14 and 18, she has time to dive into a new career. Moms Making Six Figures ended up being the perfect fit for her… We are excited for you to read on to learn how her business has grown and fit into her life!
What drew me into working with Mom's Making Six Figures? 
Before I had children, I was an elementary school teacher. I always knew once I had children, I wanted to be a stay-at-home mom. I was fortunate to be able to
do that. I loved being a stay-at-home mom but as my children grew older, I knew I needed something more than being a mom and volunteering. Instead of always giving to others, I needed something of my own. Moms Making Six Figures provided exactly what I was looking for. I like knowing my teaching credential is still being used, but instead of educating children and teaching them how to read and write I can educate families on how to live healthier lives!
What does my weekly schedule look like? How do I determine where my attention goes?  
Working from home is everything to me. As much as I wanted to work again, I also didn't want work to be too disruptive to the life we were used to. I still wanted to be the mom who could go on field trips and take my kids to school. Being able to work from home and set my own hours allows me the flexibility to still put my family first. Each week I schedule out my time based on drop-off and pick-up times as well as volunteering and appointments. The beauty of this job is that I can work while my children are at school. A typical workday for me starts around 9:30 and ends around 2:00.
How has your business grown since the beginning? What has been the biggest factor in its growth?
When I started my business five years ago my children were 9 and 13. There were many days I couldn't spend any time on my business because I was helping with a school event or going on a field trip. Now that my son is 18 and a freshman in college and my daughter is 14 and a freshman in high school, I can devote much more time to my business which has been the biggest factor in its growth. I'm not needed as much; which is why I appreciate having Moms Making Six Figures and the camaraderie this business brings. That being said, I am still able to be present for my son and daughter and not miss these precious moments that go by way too quickly.
---
Is there more than an 'either, or' career?
Meet Lyndsey! She is a mom of three, a military spouse and an awesome mentor at Moms Making Six Figures. Lyndsey realized she needed a career with flexibility, but also wanted something she could be passionate about. Like any other women in her position, the question of there being more than just an 'either, or' career flooded Lyndsey's mind. Read on to learn how Moms Making Six Figures met both her family and career needs!
Why was a career with Moms Making Six Figures a fit for you?
As a military spouse and mom of three, my schedule needs to be flexible and movable, literally and figuratively. My career experience is in mental health. However, when I moved to California from Florida, I transitioned to a very rewarding career in the commercial and military diving industry. During this time, I met my husband, who is a Navy Diver.
Fast forward to now, where we manage deployment schedules, training trips, moving to different duty stations every few years along with the normal time management of raising three young children and managing a household.  Following the birth of our second child, we decided the value of having me at home with the kids was worth more to us than a corporate income. I would never change that decision, but it has certainly been challenging personally and professionally.  I trained and partnered with a great financial company to trade stock options at home the last few years. While it afforded the time freedom I needed, I hated it.
Enter Moms Making Six Figures. 
My career with Moms Making Six Figures has afforded me time freedom AND everything else I enjoyed in my corporate positions (namely the human interactions, haha), but nothing I disliked about those same corporate positions. (Such as employee management, inventory and production management, etc.)  Instead, I get to focus on client relations, goals and problem solving. Everything I enjoy with the time and location freedom to meet the challenges of my life as a mom and military spouse.
We've featured some of your awesome family vacation pictures on our Instagram and Facebook! From hiking in the desert, to adventuring in your own city, does work ever interfere with family time?
Quite the opposite, actually!  My work with Moms Making Six Figures is so organic. It fits right in our lifestyle, from daily interactions to extra adventures near and far.  My career goes where I go, I don't punch a time clock, and I don't need anything other than my computer and phone.
We all know there is much more to this career than just the fun times that are often highlighted. In what ways have you had to step out of your comfort zone in order to be successful in your business?
I am an introvert by nature, meaning simply that I need (and often prefer) my quiet space to recharge.  That is my comfort zone.  To be successful with Moms Making Six Figures is no different than my other corporate careers in that I must be willing to step out of my comfort zone and build relationships.  The difference is with Moms Making Six Figures, the nature of the relationships we build are genuine and helpful.  We offer such value to our clients. Although I do have to step out of my comfort zone, at the end of the day my job is extremely rewarding. Unlike my corporate experiences, I've found working with Moms Making Six Figures doesn't drain me.
---
Not taking the easy road…
This week, we had the opportunity to interview Heidi Bartolotta, the founder of Moms Making Six Figures. Heidi is a fantastic mentor and friend, but most importantly, she is a wonderful mother to her beautiful daughters! Heidi has been very successful as an entrepreneur, but that doesn't mean it was an easy road for her. Read on to learn more about her journey!
Why did you start Moms Making Six Figures?
If I'm being honest, my initial motivation was completely selfish; I just wanted to create a corporate level income without the pressure, time commitment and rigid structure of a corporate work environment.  What I found, however, was that my purpose evolved very quickly into a desire to help other women achieve the financial success that I was achieving. I have a deep passion to assist women in figuring out the unique challenges each one of us faces as we strive to create businesses that impact the futures of our respective families in powerful, long-lasting ways.  Every time I see photos of one our "Moms" with her child at a mid-morning school event or early afternoon sporting event, knowing that that photo wouldn't exist if we hadn't worked together building her business to "get her home," I feel an amazing sense of pride and accomplishment!  To help women bridge a financial gap at home or help them be more present in the lives of their loved ones, that is for me, why I continue to push in and enjoy this business.
What was it like to make that leap from corporate life to be an entrepreneur?
It was definitely a struggle at first, and I had doubts as to whether I could really be successful.  Questions like "do I have what it takes," "can I persevere," "will people I know think I'm crazy," "what if I fail;" they all popped into my head on almost a daily basis.  One bad interaction with someone could erase the confidence I had been feeling earlier in the day when several other people had seen the opportunity the way I saw (and still see) it.  Focusing on the positive and pushing out the negative was a skill that took a good bit of time to develop, and it was something that in the beginning had to be a very conscious, intentional, daily practice.  The importance of good time management and organization also increased dramatically in importance.  Just because I could now attend every school or extracurricular activity of my girls didn't mean I should if I was going to build my business into what I needed it to be.  The difference was that when I worked instead of attending a soccer practice, it was my choice and I did it for the long-term well-being of my family; not because my time belonged to a company.
What are the three most important habits in your life that you can attribute to your success?
In no particular order:
Time management.  This is a discipline that has been critical in building my business.  When I look at it, my calendar "doesn't lie;" meaning that if I haven't done the work I know it takes to build my business, it's right there in black and white (yes, I still like paper, though I'm transitioning to full digital!).  As I mentioned above, we women have so many things in our lives outside of our careers pulling at us from all directions for chunks of our precious time.  Being honest with myself and scheduling my work hours and following through on what I committed to do for my business (sometimes even in the face of missing something I would much rather do or see) is vitally important.  There is just a huge difference between knowing what I need to do and doing what I need to do, and time management is what holds me accountable to myself.
Long-term vision and Grit.  These two are so intertwined with each other that I will talk about them together.  Focusing on my long-term goals has helped me tremendously with regard to not getting knocked off course by short-term setbacks and outright failures.  My success in this business was not a slow, steady climb.  Even when I did everything I was supposed to be doing, following all the training I'd received, putting in the work, developing systems for my team and focusing on the positive, the journey was very akin to a roller-coaster.  In those moments when I would look around and think, "what am I doing wrong, why isn't this working the way it's supposed to," it was my long-term vision that kept me in the game.  The ability to look beyond the obstacle right in front of me and see the financial life I want for me and my family in the distance, reminding myself that this is worth it, has proven invaluable.  And the practical side of the equation; the will to win, to not quit, to not let distractions and short-term desires get in the way of accomplishing my long-term goal, that's what I mean when I say "grit."  It's perseverance, will, "stick-to-it-iveness," and determination all rolled into one.  Combined with long-term vision, there is very little one can't accomplish.  Now don't think I always do what I should and don't get discouraged from time-to-time, because I absolutely do; but these two traits have helped me consistently stay the course and do what I need to do, which has resulted in a great deal of success.
What has been the greatest reward for you since embarking on this journey?
The financial rewards are great, but they aren't the greatest.  Building a team of women committed to themselves and each other, helping other women achieve their goals and knowing that the more I do that, the more I help my own business, what a blessing!  Knowing that if I make sure the focus of what I do each day is on helping others is the very thing I need to do to achieve my own success is incredible; no stepping on others to climb some corporate ladder, no glass ceiling, no total sacrifice of all I hold dear to achieve financial success and security.  What a paradigm shift this has been for me, and I am just so grateful that I took that first step to build this business.
---
Knowing your passion!
Talking with Angie Gange this week was an absolute pleasure! Her entrepreneurial spirit shines through in every piece of this interview.  Even through the hardest times, Angie was willing to take a risk and build a business that worked around the life she desired.
What is your business background?
I graduated The Marshall School of Business at the University of Southern California, emphasizing in Entrepreneurship. I knew from a very young age that I wanted to own my own business.  I also wanted to be the first female US President. 🙂
But… a funny thing happened to me – I fell in love with my best friend, got married at 22 and had a baby at 24. Everything about how I was going to live my life changed. I fell in love with that little baby boy. Within six years, I had two more and my husband's career was flourishing.

I had several businesses I started and ran from home – all so that I didn't have to go "back to work" and leave my boys. For example, I did things like contractual marketing/advertising from other businesses. I was strong in mathematics, so I started a tutoring business for high school math classes. I am a "wanna be artist," so I even started a personalized stationery business that my designs got picked up by Nordstrom and Hallmark. And I was fortunate enough to do all this from home.
When my third son was born, and my husband was making enough money for me to sell my business and stay at home, I did. Partly because I wanted to spend time with them and partly because I felt a huge responsibility to make sure I left his world with three really good men. I didn't want to miss any part of their lives. When they got a little older, I did go back to school and obtained my Real Estate Brokers license. I started my own mortgage firm and was quickly recruited by one of the dads on my son's baseball team to work for a major bank. It was a great job – four hours a day with a six-figure income, until the recession hit.
And I lost my job.
What happened then?
I was able to stay home until a year later when my husband was offered a dream come true opportunity to become the President/CEO and co-owner of a company. However, this meant that for at least two years he would make less income and would be in Los Angeles Monday-Friday. Our oldest son was a senior in high school and recently accepted to a 4-year university.  The college funds we had saved all our lives were 1/2 what they were when he started high school, due to the recession.
We were advised to pay cash for his education for the first two years, as our CPA said he thought the funds would regain their value (which they did).  So, I was given the challenge to bring in $2000/month – while raising three sons, alone, immediately. To top it off, leaning on my profession/experience in Real Estate wasn't an option.
I looked at many other options – even considering stocking shelves in the grocery story in the middle of the night. Most "entrepreneurial options" required a huge startup fee, which I couldn't afford, or travel, which I wasn't willing to do. I looked at MLMs, but they all required me to invest $1000's of dollars on inventory and I didn't have any cash.
One night I remember my husband and I were both awake in the middle of the night stressing about money and I said to him, "do you ever just think that we did everything right and the economy just pulled the rug out from underneath us?"
In January of 2011, my friend, a retired naval surgeon, introduced me to Moms Making Six Figures. After talking with her, doing my due diligence, a little mini "focus group" with my friends and family, I decided that this was the best option!
Tell us about how it worked and what it has meant to your family?
That year, I had the fastest growing business in North America and I did it all from home. I was still the room mom, never missed a soccer, baseball, football game or music recital.
I was able to pay cash for my son to go to college. He is now 25 and college is also paid for now for both our other boys and – my husband's company is thriving.
I'm proud that I have been able to help over 50 people start businesses, have generated 1.5 million dollars a year in sales, with 0 investment.  I have achieved financial security and my boys, well, they are awesome!
---
Help others achieve their goals and you will achieve yours!
Meet Margaret! Talking with her this week reminded us yet again the reasons we love our team and our job. Margaret left her job in the nursing field to pursue a career with Moms Making Six Figures in hopes of finding some time and financial freedom. Not only has she achieved more flexibility in her life, but she also helps other women do the same! Read on to learn more about the unique aspects of her job along with how her positive attitude and mental toughness helps her to succeed!
How would you describe your job?
In my job with Moms Making Six Figures, I listen to people, discover their needs, and find a way to meet those needs. My job is to help people achieve their goals! I mentor, coach and inspire others!
I truly love reconnecting with old friends, while at the same time making new friends! People really energize me; I love being around them, especially when they are positive! Helping others has always been dear to my heart, which I formally did working as a registered nurse for 17 years. Whether it is nursing or Moms Making Six Figures, at the end of day, I look for the satisfaction that I helped change someone's life.
What is the most unique aspect of your business?
The ability to structure my own hours, work at my own pace and on my own time. I always dreamed of having a job where I did not have to clock in and out, and where I had control of my time. I never thought there was such a job.
In nursing, the 12 hour shifts at the hospital were far from ideal. It took a toll on me working every other weekend without knowing when I would be available to spend time with my friends and family. As my work hours changed monthly, it affected my opportunities to consistently attend and volunteer at my church, which is important to me.
When going into home health I expected to have more control of my time. Sadly, it was even worse because I was called in to work almost every day. Patients asked for me specifically and I felt guilty declining when the agency was in a pinch and needed my help. The guilt was greater when a patient needed care and no nurse was willing to go for the visit. I found myself working almost all hours of the day. When I was not seeing patients, I was doing paperwork. It got so challenging that I started working as late as 3:00am and starting work again at 8:00am. Many health issues resulted from me burning the candle at both ends.
Now that I have the privilege to make my own hours, I can take time off whenever it's needed and prioritize what is important to me. Recently, my ability to take time off allowed me to take a 3-week vacation to Europe with my husband without any worry or stress!  We travelled to 6 different cities in Europe (Amsterdam, Paris, Venice, Florence, Rome and Madrid). A highlight was celebrating our 9th wedding anniversary climbing the Eiffel Tower in Paris!  This was a bucket list item for me!  It had been so many years since I could truly rest on a vacation with absolutely no stress (except for my husband giving me looks when I took too many pictures).  It was amazing!  When I worked as a nurse it was very difficult to take a vacation. Even during the time off, I was unable to relax.
How do you push through those days when working is the last thing on the planet you want to do?
No question that these days happen, just like at any other job or business. On the days I don't feel like working I remember what this job has done for me, such as resolving long-term medical challenges. I have also reminded myself of all the people I have helped because of my business. On the challenging days, I call those I have assisted to hear their stories of how their lives have been enhanced, whether it be improved health, a safer environment for their family, or a better financial situation! This encourages me and reminds me why I chose this job and inspires me to look for more people to help.
Another way I push through these days is by keeping a consistent routine.  I structure my work schedule every week and plan when I will work and when I take my days off. At other jobs, I certainly went to work regardless of how I felt. During my days as a nurse I went in to work even when I was sick.
At other jobs, people will go to work regardless of how they feel. Typical employees have a boss to answer to and do not want to risk losing their job. Although the uniqueness of my job at Moms Making Six Figures does not have these demanding factors, it is of utmost necessity to stay consistent in our work regardless of our feelings. The good news is there have been significantly fewer days like that with Moms Making Six Figures, compared to my past employment!
---
The key to productivity!
This week we caught up with Stacey! She is a busy full-time mom, Occupational Therapist, volunteers and is growing her own business with Moms Making Six Figures. You might be thinking "she must have endless amounts of energy!" Yep, we thought the same thing! However, Stacey has learned the key to productivity comes down to being planned and organized. Read on to learn her best tips!
What has been the hardest part of growing your business? What has been the easiest?
The hardest part of growing my business has been to schedule activity into an already busy life. I work full-time as an Occupational Therapist, my kids have multiple activities they're involved in, we have a mini-farm, and I volunteer with two organizations. It's been essential for me to be very organized, and have set goals for the day, week, and month. I've also had to really prioritize what is most important. I'm the mom that feels guilty if I'm not at every practice, if dinner is not home-cooked and healthy every night, if the house isn't clean, etc. I've had to let go of a bit of that. The floor may not always be swept, or laundry might not be folded right away, and that's okay. If I can prep meals for the week, plan for crockpot dinners on crazy nights, etc., it helps. It's also taken buy-in from my family. I try to have all my overviews and set work time on our home calendar as well as my personal calendar. My husband learned to check the schedule for the week and has been amazing about getting kids to practices when I have an overview or other work scheduled.
The easiest part, surprisingly, has been staying committed! There are many days where I feel like I'm making more of a difference in people's lives in my business than I do in my day-to-day job. Consistency pays off, and I think those results feed more consistency. The more I put myself out there and meet people, the more I see my work paying off in my life and in other peoples' lives, the easier it gets to stay committed to my goals and set new and higher goals.
How do you successfully build your network from home? 
One of the main ways I grow my network is to be intentional and aware when I am talking to people. As a mom, an Occupational Therapist and a volunteer, I have so many opportunities to learn about what is going on in people's lives. I like to listen to people and people will open up if you are genuinely interested in them. There are times when I meet someone and five different ways I can help them jump out at me. Other times, it may be a year or more, or even never, before I contact them from a networking perspective.
Talking with people and helping them is what I do full-time, as an OT and as a mom, but I'm pretty introverted and my tendency has always been to guard my extra time – I'm the one you find with her nose in a book, not the social one. I've really tried to be more present, make more eye contact, and talk to people at kids' activities, in Starbucks, wherever. The more I do this, the easier it gets. People are so interesting – get to know them!
I also try to be aware on social media. People will often let their needs be known – health issues, time crunches, personal stressors – and I try to follow up with a call or personal message. I think you must be sensitive when doing that, though. Sometimes it might be the right time to approach them with how you might be able to help them, but sometimes they just need a friend.
Being a full-time mom while running a business can mean there are distractions at just about every turn. What are your best tips for maximum productivity?
I work full-time in addition to being a full-time mom and growing my business, so there are extra distractions. I heard the saying "time management is about excuse management" on a training a few weeks ago, and it really resonated with me, because that's how I keep myself on track. Early morning is my "organizing time." I'm usually up at 5 a.m., and the kids are not supposed to get up until 6. This is my time to have my coffee, finish any patient charting, and review my Moms Making Six Figures goal for the day. I am a big list-maker. I have my contact list, but then I also have daily lists of who I want to contact and who I want to follow up with that day.
I live by my Day Runner – I must have my schedule written down in front of me, not just in the calendar in my phone!  I keep my calendar with me and have all the non-negotiable times written down – soccer, 4-H meetings, school events, Boy Scout meetings, etc., so I know exactly what free time I have. I've also learned to schedule "my time" in my calendar. If I want some time with one of my horses or time to go on a hike, it goes in the calendar, so that it is just as important as any other activity. I do a lot of driving since I do home health therapy, and I keep my contact list with me to take advantage of any free minute I have. If I have a break between patients, or if I get to school pickup early, I'll use that time to make calls. I also try to take advantage of my drive time to listen to drop box recordings of team calls or listen to podcast trainings.
It takes organization and planning to run a business and balance everything that moms balance! For anyone struggling with this, my biggest tip is to be aware of where your time goes. Yes, there will be some things that need to be sacrificed in the short-term but having a written calendar and an organized plan for the day, week, and month will help ensure that you are still able to be there for the important things for your family while maximizing the time you have for your business.
---
If it's worth it. Don't walk away from it.
This week we talked with Katie! She used to run an in-home daycare and knew working for herself was the right fit for her life. With Moms Making Six Figures, Katie has the freedom to work for herself, put family first and earn an income. We hope you enjoy her story as much as we did!
How did you find MMSF and were you skeptical to seek more information? What ended up being the deciding factor for you to join the team?
I was introduced to the Moms Making Six Figures Team through an acquaintance on Facebook. She invited me to learn more about a referral program and it honestly sounded too good to be true.
My friend invited me to an event where I could learn more, and I realized this team could be perfect fit for me. I was excited to change my family member's lives! Not to mention, I could also help other women to change their family's lives, too. Joining the team was a no-brainer!
How do you decide how much time to give to your business each week?
It depends on what is happening in my kids' lives. I have a 6-year-old son and 7 1/2-year-old daughter. I am room mom for both classes, on the PTA Board, at every ballet class and I substitute teach a few days a week.
I love that I can schedule my hours around my kids. I used to run an in-home daycare. I opened it when my daughter was born, and I have worked for myself ever since. I cannot imagine going back to an 8-4pm, 5 day a week schedule. I love not having to ask permission for time off if my kids are sick, have a special event at school, or need me for any reason.

There are some specific things that I do for my business each week, but they can be done when I have the time. I always put my family first!
Have you ever had a moment of wanting to give up? How do you push past those feelings and doubts? 
Yes, doubts creep in regularly. Working for yourself isn't easy, but SO worth it. If it weren't for the incredible leaders on the team I probably would have given up on myself and my dreams.
---
Finding balance in your life!
This week, we had the chance to chat with Kellee! She is a wonderful mom, friend and mentor! With a hectic schedule, she knew life would pass by way too fast if she did not make a career change. Fortunately, Kellee found Moms Making Six Figures and was able to achieve the balance she craved. But, with every career comes a challenge of prioritizing what is truly important – read on to see how Kellee manages this task in her life!
So, we know you went to Europe this summer with your kids for vacation! Can you tell us a little bit about how you coordinated that with work?
This summer I took a three-week trip to Europe with my family.  Luckily, I don't have a boss, nor do I need to ask for time off.  This allowed me to be extremely flexible with my travel dates and find the best deals for the summer.  While I was there, I chose to work a little.  The time zones made it a little difficult to do too much, but that is where our team comes in.  Although, I don't have a boss, I do have an amazing network of women who are amazingly helpful. I was mentoring a new business partner and didn't want to wait my travel to keep her from connecting with the team and making progress.  Stacy and Heidi were both quick to jump in and assist.
As a working mom, it can be easy to over-commit and take on too much at once. How do you find the balance between the commitments you've made to your kids, your work and yourself?
After working in a career that required me to work 70+ hours, I was adamant that I wanted to conquer the dream of work/life balance.  I've learned quickly it is ok for me to say no, but more importantly it is also ok for me to say YES. It is all about priorities and calendaring my time. I use an old school planner.  In pen, I lock in things that I am committed to, whether that is allotted time for work or a competition/game for my kids or the gym for me.   When it comes to work, I have very specific goals each week that I complete no matter what! Around that, I have flexibility to live my life and achieve my goals.
What is the most rewarding part of your career with Moms Making Six Figures?
It's going to sound insane, but the most rewarding part about my career with Moms Making Six Figures is that my children know who I AM! My kids are amazingly talented, smart and funny. I've been given a gift.  I see them grow up, I help them develop and grow. We have time to laugh, play and learn together.  Prior mornings were chaotic and rushed getting everyone ready and out the door.  I often found myself yelling and frustrated because they were moving at a child's pace and I needed them on turbo drive, so I wasn't late for a meeting.  We now listen to music, enjoy breakfast together and make it to school with smiles on our faces.  Every time I look at my kids, see how well they are doing in their lives, it makes me so grateful that I took a leap of faith and pushed hard to have what I do now.
---
It takes a village!
This week we spokewith Paula! She gave us the run-down on what it takes to be successful when building your business from the ground up. Enjoy!
Between balancing a successful business and being a full-time mom, how do you do it? (No, really! We want to know – what's the secret!) 
My Village! That's my secret.
When I first started my business, I didn't let any opportunity get in my way. That meantI had to lean on my village constantly. When you have $111.00 in your bank account and your husband works 70+ hours a week, you're determined to change your situation. I listened to my business partner and got to work. I didn't make any excuses and didn't allow my crazy busy life interrupt building my business.
I think most people would look at my life and think "how do you fit it all in?" I didn't want to miss an opportunity to change people's lives, save them time and help change their financial situation. I attended every in-home, business lunch, celebration dinner, company trip, launch, convention, super Saturday and training available. I kept my children always as my priority. However, the truth of it is sometimes I had to miss soccer and baseball games, dance recitals, school luncheons, etc. But guess what? I had my Village for support and they were present for my family in the beginning stages of my business. Now, I can be present for my Village and the payoff is awesome!
What motivates you each day?
It's simple…
My children! My family! My health!
What do you hope your kids learn from watching you build your business?
To see that hard work pays off! Having a strong work ethic is a must to success. In life, nothing worth having comes easy. I love that my kids get to see me work hard and still be their Mom!
Paula mentions the importance of her "Village," or her support system. Having a strong support system is crucial in the beginning stages of starting a business. Reflecting on her story makes us even more grateful for the team we have built at MMSF! A big "thank you" to Paula for shedding some light on this very important aspect of being a #Mompreneur
---
Perseverance = a great life!
We had the opportunity to talk with Dr. Barbara J Ryan and she explained how perseverance is the key to a great life! Dr. Ryan is such an inspiration and we are beyond grateful to have her on our team – her attitude on family, her career and ability to help others is truly something to admire!
Was it a difficult choice to begin something new alongside your job as a surgeon to join the Moms Making Six Figures Team?  What ended up being the deciding factor?  Is Moms Making Six Figures your sole income now?
It was an extremely difficult choice to begin something new alongside my career as a surgeon – mostly because I was already exhausted from working 90 to 103 hours per week. But I knew if I didn't make a change, my future would not change… and it HAD to change. I felt like I was drowning. My family needed me and, frankly, I needed my family. I wanted better life-balance with an income, flexibility to support my loved ones and my community outside of surgery. So, with much guidance and partnership, I replaced my income in about 1 ½ years. Working with the MMSF team has been my sole income ever since. Although, I still hold my active medical license and physician credentials.
What were some of the early lessons you learned in your business that have stuck with you?  What has been the biggest factor in your success? 
I sharpened my ability to persevere. What I mean is it doesn't matter what others think of your life decisions if you carry yourself with integrity and pure motives. In my life, that equates to a lot of prayer and talks with God for guidance. Many questioned my decision to do something different. "Being" a surgeon comes with respect and some awe at times. That said, it doesn't mean it's more noble than another occupation. I don't see my two careers as separate, but one blossoming into another where all my life experiences add to my current service to others. It might sound like a cliché, but you have to follow your dreams. Get laser focused on your goals and don't allow others to dissuade you. Other people do not know the details of your life and they aren't the ones paying your bills.  Become the person you want to be and don't question it when you struggle or others question. Because you will struggle, and some will question.
P E R S E V E R E!
It is equally important to know what fuels your perseverance. What fuels me is knowing I can truly help people create the life theywant. For some, it's having the ability to pick their children up from school, attend the soccer game, or recital while still generating income. For others, it might be putting money aside for vacation and college funds or covering their monthly finances. I'm passionate about the work we do at Moms Making Six Figures. We have the power to build businesses without traditional overhead and startup costs to provide for an exceptional life. Being a part of this team and instilling the confidence in others to help create the income they need is beyond rewarding! Additionally, we help families and individuals live healthier lives, whether that's losing weight, fostering safer homes or simplifying life and saving time to spend it elsewhere in a more impactful area. Who doesn't want that?
Looking back, would you change anything about your journey with Moms Making Six Figures?
No. Could I have done things better? Yes.
What's important though is to learn from the past to make the most of your future.  My motto is "fall 7 times, stand up 8." And never prejudge people as much as humanly possible. You never know how you can help someone, how they can help you and the impact only you can have upon others. As NIKE says, "just do it!"
---
Own it!
We had the opportunity to talk with Melanie this week! She had some awesome pieces of advice for other Mompreneurs everyone that can take something from. We hope you enjoy her story as much as we did!
What is your favorite "perk" about being on the Moms Making Six Figures team?
My favorite perk about being on the MMSF team is having a true work "family."  Like many of our business partners, I have had other jobs outside the home. No matter how great the job is, no other working environment truly provides the family feel we have at Moms Making Six Figures. Working with our team has provided a nice balance of business partners who provide support and push for success, but at the same time love you like family. Our team gets to know each other at a much deeper personal level and will stick with you through thick and thin.
And… if I could have a second favorite perk, it would be the amazingly diverse team we have access to.  Our different backgrounds are wonderful resources not just for building a business, but also for all of the new customers and business partners we meet.
What are the top three pieces of advice you would give to other aspiring Mompreneurs?
Have realistic expectations.  If you are a mom with little kids still at home and not in school, you may not be able to dedicate full time hours, or even part time hours.  It is OK! It is the benefit of being your own boss!  Decide what kind of schedule works best for you and know that you can revise your goals and your time commitment each year.
Regardless of your time commitment, be consistent.  Unless you are simply looking for a hobby, the on-again off-again doesn't work.  It is a hard lesson I've had to learn.  Being a consultant Dietitian, I've taken on contracts that required more of my time than I really wanted.  The result was a significant amount of time taken away from Moms Making Six Figures halted my momentum and as you can imagine, my paycheck took a big hit. I realized working hard for someone else, away from home, missing out on the job and income I enjoyed the most.
Own it!  Being a working mom is tough. Working from home and building a successful business takes some serious organization, time management, flexibility (those kids don't always cooperate with our plans!) and dedication.  Be proud of what you accomplish!
With any job, there will be somewhat of a learning curve. What was that experience like for you? Do you ever wish you could go back and change anything from when you first started with MMSF?
There definitely is a learning curve with this job. I'd say it's a continuous learning curve! Life changes, the people you encounter are always unique and there is always a need to learn to adjust.  When I first began working with MMSF, my life was a bit hectic to say the least. I kind of flew from the seat of my pants with my mentor, Stacy Fiske taking the lead.  I've grown so much from this job. I have gained more courage to reach out and talk with people, I am more confident speaking/presenting to groups and I have become far more self-sufficient.  What I wish I had learned sooner (and sometimes I am still learning) is to embrace confidence.  I am good at what I do, I have knowledge and information that people need – and so do each one of our team members.  We all bring something valuable to the table and should never doubt that!
---
The day in the life of a Mompreneur!
This week, we caught up with Dana! She has found amazing success with Moms Making Six Figures and gives us a more in-depth at what a day in the life looks like for a #Mompreneur!
Why did you decide to start a career with MMSF?
I started a career with Moms Making Six Figures as my husband wanted to further his career in the medical field. At the time, our kids were 1, 3 and 5. I had been a personal trainer for a few years, but I did it part time from home, so I was always around for my kids. With him returning to school, it meant he would be working less and never home. I needed to figure out a way to bring in a much bigger income; yet, I need to do that without working 40 hours a week. My goal was to always be around for my kids. They grow up so quickly and I don't want to miss a moment or have them be raised by someone else. I thought finding a job where I could work in the evenings would be impossible, so I planned to return to work full time. Right when I did that, I met one of the amazing women that works with Moms Making Six Figures. Within my first month, I was able to earn more than with my personal training business and work fewer hours. Now, I've replaced my husband's income. He can work part time while in Nurse Practitioner school and is home on the weekends. In eight years, this is the first time he hasn't had to work weekends!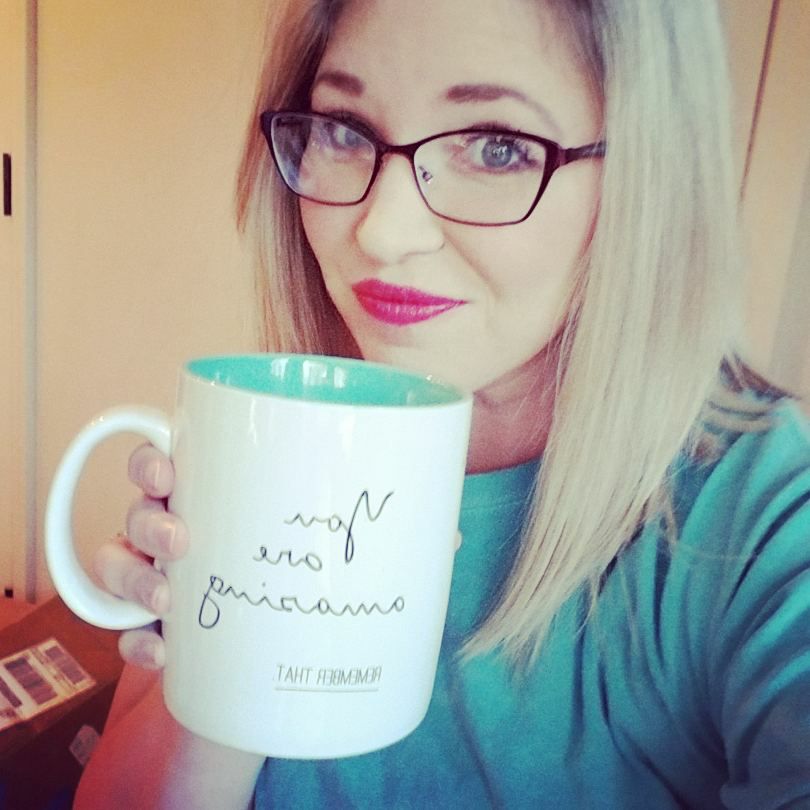 What was your biggest struggle when you started? How did you overcome it?
My biggest struggle when I began this job was probably finding the time to make it work. As a Mom of 3 kids, my schedule was jam packed. I was the only parent home most evenings so bedtime, or kids getting up a gazillion times, completely fell on me. I found ways to stay plugged in with the team calls, trainings and resources. Over time, I learned how to fit this career into a busy schedule. Instead of working every single day, I did a lot on the evenings my husband was home, or when my youngest would nap. My schedule has changed many times, but the wonderful thing about this job is it is doable during all stages of life. I have had times where I'm barely working 5 hours a week and now with all 3 kids in school, I am working 10-15 hours!
Another struggle of mine I have overcome was getting outside my comfort zone. When I became a mom, I lost a little bit of "me" and all my focus was on my kids. I didn't do anything for myself. I did not spend money on myself, take trips, etc. (I am sure many of you reading this can relate!) With this career, I've done so many "firsts" and it truly allows me to be a better parent! I want my kids to live life to the fullest and push themselves to be the best they can. As a mom, I need to lead by example. I didn't do anything outside my comfort zone in the past. Now, I am doing something different every single day. I am a much happier and successful person since stepping outside of my box.

Can you take us through "a day in the life" of being a full-time mom and an entrepreneur?
Right now, my days begin around 6am by helping get my kids ready for school. My husband is gone all day Monday-Friday, so a flexible schedule is a must! I take the kids to school around 8am and I absolutely love the time in the car where we can chat, pray and spend extra moments together. I usually get back home close to 9 and enjoy going for a walk at the park with friends or one of my 3 dogs. I love being out in nature, it's calming, and it gives me an energy boost for the day. I begin my work day around 10am which can consist of things like Zoom calls to help people I work with or teaching those that are brand new how to get started. I might meet people that are local for lunch… or my favorite, coffee!
Around 2:30 I leave to go pick my kids up from school. I'm one of those moms who get there almost an hour early simply to be one of the first to get my kids. After school we normally head to gymnastics or karate. If it's an off day from one of those, we head home and complete homework before going out to play in the pool, ride bikes or jump on the trampoline. In the evenings, I don't usually work since I am the only parent home, but I love the fact I can if it's needed!
My schedule being flexible is an incredible blessing. This summer was tough on my kids since they are used to having their Dad around and he began his first semester of Nurse Practitioner School. He leaves at 6am and does not get home until midnight. Thanks to my schedule, they have enjoyed swim lessons, been to the zoo multiple times, the aquarium, bowling, have plate dates with friends, and play in the pool every day. All of this was possible because I could work less and focus on them. The kids didn't even notice when I would squeeze a little work in!
Mom's Making Six Figures has been life changing for my family. We no longer live paycheck to paycheck. In fact, we are debt free! I get more time with my kids and still have the fulfillment of a successful career. Most importantly, we are helping many others change their lives', too!
A big thank you to Dana for sharing her story! She is truly an inspiration to all moms. We are so fortunate to have her on the MMSF team!
---
Make sure your children know they are loved by you!
She is not only one of our mentors at Mom's Making Six Figures, but first and foremost, a dedicated mom to her two beautiful daughters. We asked Jennifer if she would be willing to share some advice as a successful working mom. Because whether you are a new mom, or a seasoned-pro, work and home-life balance is something that we are all in search for.
What is one thing you wish you would have known before you had your first daughter?

I have always enjoyed working and having a career. I envisioned myself as a "working mom" because my mom worked my whole childhood as did her mother with her. I had no idea how completely in love I would be with motherhood, I hated missing anything new. I wish I would have thought more about a career path that would have allowed me more flexibility in my schedule. I was always so envious of my friends that were teachers and had the entire summer off with their children.
What are the most important things you are currently teaching your girls?

Currently I am focus on teaching my daughters respect, simple things like helping someone reach something off the shelf at a grocery store, always greeting someone with a hello, please and thank you is a must! I want them to be self-sufficient, they help with things like laundry, cooking and cleaning. We set goals as a family and break down what it takes to achieve them.
One piece of advice to give to other working moms?

Do the best you can with what you have. Don't compare yourself to other moms. Be present with your children when you are with them. They want your attention more than the latest trending toy. One on one time with each children is important. Most importantly, make sure your children know they are loved by you.
---
Building your personal brand!
We recently caught up with Stephanie, who is another one of our beloved mentors at Moms Making Six Figures. Stephanie is one of the kindest, most genuine human beings that we have the pleasure of knowing. She has had great success with Moms Making Six Figures based off the personal brand she has built.
How did you know it was the right time in your life to partner with Moms Making Six Figures? 
I was at a pivotal moment in my life.  I had recently sold my business, relocated to a new state, and was a brand new "empty nester." I was seeking new career fulfillment, as I love to help others. Moms Making Six Figures has given me purpose by doing just that, and so much more. I am truly blessed with living life on my own terms and my husband and I are enjoying becoming more adventurous, as he has recently retired from his full-time job. We are having such a great time during this phase of our lives!
How did you go about building your own personal brand and how would you describe that brand? 
In whatever I do, my goal is to always provide value. No matter if it's being a part of a networking group or volunteering for my community, I will always do my best to help others. My personal brand is that others know me as a giver and dependable. I am of the motto, "It's much better to give than to receive."
What are some things you do every day to help create your environment of success? 
I love to engage with others. Because of my love of people in general, I'm meeting someone new every day.  It's amazing how you can change someone's day by just providing a simple smile or a kind word.  By motivating others and by genuinely caring, a fantastic platform for success is provided. Life is much better when we love what we do and know why we do it.

---
Where there's a will, there's a way!
In our conversation with Kaitlin this week, she shared her journey with Moms Making Six Figures and shed some light on how her attitude of "where there's a will, there's a way" can truly be all it takes to make a major career and a lifestyle change. We hope you enjoy her story as much as we did!
Was a career as an entrepreneur something you had always wanted? How did MMSF come into the picture?
While growing up, I remember my mom had a shirt she would wear that read, "Every mom is a working mom." It really must have left an impression on me, because I believe that phrase really shaped the course of my life. She was a stay at home mom to the four of us kids. She was also a registered nurse (and still is) yet chose to be home with us. It was her hard-working example that taught me no matter what I decided to do with my life, even if that meant staying home and raising kids, to never let the label "just a mom" make me feel like it was any less important of a calling than any other job title.
My high school sweetheart, Mike, and I got married at an early age and then we put starting a family on hold until we both finished college. A few months before graduating with my BSN and passing my boards, we became pregnant with our first child and my priorities shifted. No longer did I desire to chase the dream of working outside the home as a nurse because I had just been given the dream job of being someone's mommy. So, with that we just said, "where there's a will, there's a way."
Fast forward almost 5 years to 2017 – we had 4 boys, under the age of 4. Along with the decision for me to stay home with the kids, we also wanted to figure out a way for me to supplement our income and take the pressure off Mike since our family had grown quite a bit. I have little spare time as it is, being the mom to four amazing (and very active) boys, as well as homeschooling them and truthfully, I have never had the desire to sell anything, so I ruled out any and all business ventures having to do with carrying inventories or being a "distributor" of any sort. I had heard about Moms Making Six Figures, so I reached out and someone from that group, who also happens to go to the church we attend, shared with me how she was able to make a huge financial impact in her family's finances without having to work for anyone else or sell anything. She was able to work from the soccer field while her kids played, and she could schedule her work around her family, rather than her family around her work. This made sense. This is what our family needed. It has been a year since I partnered with Moms Making Six Figures and the impact it has made on our family and the ability to help others do the same has been an incredible blessing to say the least.
When you started your journey with MMSF, who was your biggest support system?
It was my husband, Mike, who encouraged me to reach out initially and it has been him all along that continues to encourage me on a daily basis. He told me that he noticed a difference in me when I partnered with MMSF, like something had awakened in me. I now have the drive to not only be the best mom for our boys, but also to help others find a way to do the same thing.
We all know that being a mompreneur can be one of the most challenging and most rewarding jobs out there, but everyone needs a little R&R at some point. How do you recharge so you can keep being a fantastic mom, wife, and boss lady?
Being a busy mama, wife, and having my own business means that the little time I get to myself is few and far between. When I do get that time, I try to do something outdoors. We live on a small farm in Southern California, so everything that comes with taking care of the land and animals has become a passion of mine. Being raised as a city girl, I never thought I would say that milking a goat is relaxing and enjoyable, as well as learning the art of cheesemaking, and gardening. Along with homesteading, I have also made it a point to learn how to operate every power tool on our property should I need to help fix a fence, repair a roof, or construct raised garden beds. I want to be a living example for my boys that you can do anything you set your mind to. Other than that, if I'm not covered in soil or sawdust, I also enjoy going on weekly dates with my boyfriend (who also happens to be my husband – I still see him as that high schooler I fell in love with over 15 years ago), and hosting family dinners with our extended family at our ranch.
---
The joys of being available!
Another great week, another great story coming your way! We recently chatted with Stacy, who gave us the inside scoop on how she overcomes any obstacle and she gives us her reasons for building a career with Moms Making Six Figures!
Was there ever a time that you doubted your choice to change careers and join MMSF? If so, how did you work through those feelings to get where you are today?
There are always times when I question or second guess my choice to build a career here because like anything in life, it is not always easy.  That said, the doubts are typically short lived as I always go back to remembering the amazing foundation I must work with here in terms of the company, the team, and the flexibility. I know from personal experience in previous careers that working with Moms Making Six Figures truly is a one of a kind opportunity and I won't be able to find that amazing combination elsewhere.
What is your "why" with MMSF and has it changed at all over time?
To be the one who takes my kids to school and picks them up every day so that they aren't raised by aftercare programs or other people.  Since that has now been the case for 8 years, it has evolved a bit to also help others realize that same amazing lifestyle.
What is the best piece of advice you have been given (so far) as an entrepreneur?
Treat your business like a business that has an open and closed sign that you hang on the door.  This will ensure you work enough hours to produce the results you want but will also ensure you turn work "off" from time to time, to have the family time and work life balance you were searching for in the first place.  As an entrepreneur, it can be easy to get into a mode where you are "thinking" about work all the time, but never truly doing the income producing activities or never truly taking time off from that thinking to enjoy your life!
Stacy broughtup a very important point during this conversation. Managing your time is crucial as an entrepreneur. Getting caught up in the cycle of working too much, or not enough can have a negative impact on the quality of your life. Like Stacy, you must find your "why," make a realistic plan, and go for it. There will be highs and lows along the way, but the journey to a life of freedom and flexibility is worth it.
---
Setting goals is the first step!
This week, we are talking with Courtney Sewell. She is a mom of three and a Moms Making Six Figures businesspartner with a serious passion for health and wellness. Courtney uses her social media platforms to highlight popular wellness topics and has found the balance between being a full-time mom and an entrepreneur.
Where did your passion for wellness stem from?
When I was first introduced to the Moms Making Six Figures and the US-based manufacturing company we represent, there were many things that really made me think.  One of those things was the ingredients in the home and personal products I was currently using.  So, I started to do some research and what I found was incredibly shocking.  So many personal care products have ingredients in them known to cause cancer and other serious health issues that I had no idea about.  I knew there were others like me, who were unaware of the potentially dangerous products on the market. Researching this topic sparked the love that I know have for health, wellness, and a passion to educate others. Not everyone loves to spend the time reading and learning like I do, so my goal is make it easier for them by educating on better and healthier ways to live while save time and money.  And THAT is a fulfilling career.
As a mom of three young children, how do you balance working from home and taking care of your family's needs?
I write down my goals and stick to them. Even if the goal requires some readjustment, I find a way to make it happen. There are millions of excuses to come up with on why I cannot work on my business, but I don't let things get in my way. I have learned to work around whatever comes up instead of letting it stop me.
Even though older kids are on a year-round school schedule and we have a ton of breaks throughout the year, I have learned how to balance this challenge well. During those breaks when my older kids are home I will typically plan a lot of fun things to do, but they know that I must get my work done before we have fun.
Tips advice for aspiring Mompreneurs?
Tip #1: Get the Kids involved!
I tell my (older) kids what my next two big goals in my business are and we find a reward they would love to have when I achieve my goals;for example, going to Legoland.  I explain to them what I need to do (in simple terms) to achieve those goals so they are on board and feel like they are a part of the journey!
Tip #2: Remember that it's your business and your goals.
I treat my business like a business. If I was working for an employer, they would expect me to get my work done.  That is how I think about my own business. I am the one who has set the expectation and I need to do the work to achieve the goal.
Courtney offered some fantastic advice that working moms everywhere can take something from! Whether it is goal setting, balancing her family/work life, or educating others with her passion for wellness, she is setting a great example to women everywhere on what can happen when you decide to chase your dreams!
---
Making a career change…
Making a career change can be scary and extremely uncomfortable. Sometimes, fear of the unknown can be enough to keep us from aspiring for something different and chasing goals. This week, Kara explains to us some of the challenges she faced when making her career swap from the Media industry over to working with Moms Making Six Figures.
Is there anything you would change about your career path and where it has lead you?
I do not think I would change a thing. I had a great career in the media industry. The only thing I can think of is that I probably stayed in the industry a couple of years too long, but no looking back now!
What has been your biggest obstacle since making the transition from a corporate career to becoming an entrepreneur with Moms Making Six Figures?
At first, I struggled with leading people instead of managing people and understanding why people did not always do what they said they were going to. In media, my employees worked for me. With Moms Making Six Figures, my team works alongside me. It was also challenging to get used to truly scheduling business hours. There are so many distractions that can come up when you work from home. You need to know how to prioritize your time.
What are the most important life lessons you are teaching your sons and how has being a stay at home mom impacted your relationship with them?
The biggest life lesson I am teaching my boys is showing them you must work hard to accomplish your goals. You must have a plan and be accountable. I don't like to say I'm a stay at home mom, rather I work from home around my children's schedule. For the last seven years, I have been a very present working mom. It has been a blessing.

We are so inspired and can completely relate to Kara's experiences. She said it best: "you must work hard to accomplish your goals." At Moms Making Six Figures we have found that one of the hardest (but most rewarding) parts of pursuing your dreams is pushing past fear and facing any struggles head on.
---
Catching up with Michele
Being a working mom comes with a ton of challenges, that is no secret. Prioritizing who and what comes first in life is one of the toughest challenges of them all. This week, we are catching up with Michele as she answers some of the tough questions that many working moms face while she also offers some fantastic advice about putting family first.
Did you ever have any doubts about making a career change and partnering with MMSF?
I never had any doubts about my decision to leave my corporate career and partner with MMSF. While I enjoyed my successful, corporate job, I needed a way to put first things first. As my life evolved and my family grew my corporate job was squeezing out the truly important things in my life. Since joining the team at MMSF I've been able to put my family first, find professional and intellectual satisfaction for myself, and match my income from corporate America.  I am reminded of the parable of filling our jars with rocks first (family and friends), then gravel (professional goals and achievements), and then pouring in sand (the small stuff).  I used to fill my jar with gravel, day in and day out and there was no room for the rocks, the truly important people, in my life.  MMSF gave me the power to control how I fill my days so I start with the rocks in my life and then everything else.  It's amazing how much better life is when you follow that order!
As an entrepreneur and a mom, have there been any significant barriers you've had to overcome?
We all have a sad story we can tell, and I have mine. But life doesn't wait around for us to get over our hurts. What I love about MMSF is that we are real people with real lives, who would rather move forward than stay stagnant. While what we do is simple, it isn't easy.  Yes, I have to schedule creatively, my husband and I have to juggle family duties, and there are never enough hours in the day.  But before bed when I reflect on my day, I am glad that what I've done is meaningful and that I'm helping real people move forward in their lives.
Who inspires you and why?
I am inspired by the woman I want to become.  This woman is brave, loves fiercely, and shows up when others need her. She laughs deeply, believes the impossible is possible and rises through her fears to accomplish great things.  In this vision lives memories of my beautiful mother, other strong women and professional mentors, all of whom drive me to be a better me tomorrow than I am today.
This statement resonated with us for many reasons. Being inspired by who you know you can become is such a powerful feeling. Embracing who you are and not fearing change is what we are all about at Moms Making Six Figures. We are so grateful to Michele for her thoughtful answers to the questions we had for her. She truly inspires us with her strong and beautiful approach to life.
---
Meet Jennifer!
She is not only one of our mentors at Mom's Making Six Figures, but first and foremost, a dedicated mom to her two beautiful daughters. We asked Jennifer if she would be willing to share some advice as a successful working mom. Because whether you are a new mom, or a seasoned-pro, work and home-life balance is something that we are all in search for.
What is one thing you wish you would have known before you had your first daughter?

I have always enjoyed working and having a career. I envisioned myself as a "working mom" because my mom worked my whole childhood as did her mother with her. I had no idea how completely in love I would be with motherhood, I hated missing anything new. I wish I would have thought more about a career path that would have allowed me more flexibility in my schedule. I was always so envious of my friends that were teachers and had the entire summer off with their children.
What are the most important things you are currently teaching your girls?

Currently I am focus on teaching my daughters respect, simple things like helping someone reach something off the shelf at a grocery store, always greeting someone with a hello, please and thank you is a must! I want them to be self-sufficient, they help with things like laundry, cooking and cleaning. We set goals as a family and break down what it takes to achieve them.


One piece of advice to give to other working moms?

Do the best you can with what you have. Don't compare yourself to other moms. Be present with your children when you are with them. They want your attention more than the latest trending toy. One on one time with each children is important. Most importantly, make sure your children know they are loved by you.
---
Spring 2018 Event Photos!
We focus on fun and our goals!
---
We like each other!
---
Living, Laughing, Loving!
---
We support each other.
---
Sometimes there's many of us!
---
New friends become old friends.
---
Changing Lives!
---
We celebrate together!
---
Convention brings us together!
---
Living, Laughing, Loving.
---
Creating lives we desire.
---
Fulfilling dreams and goals!
---
We clean up pretty well.
---
Achieving goals together.
---
We dress up!
---
Primped and Prepared.
---
One goal.
---
Reach out to us!