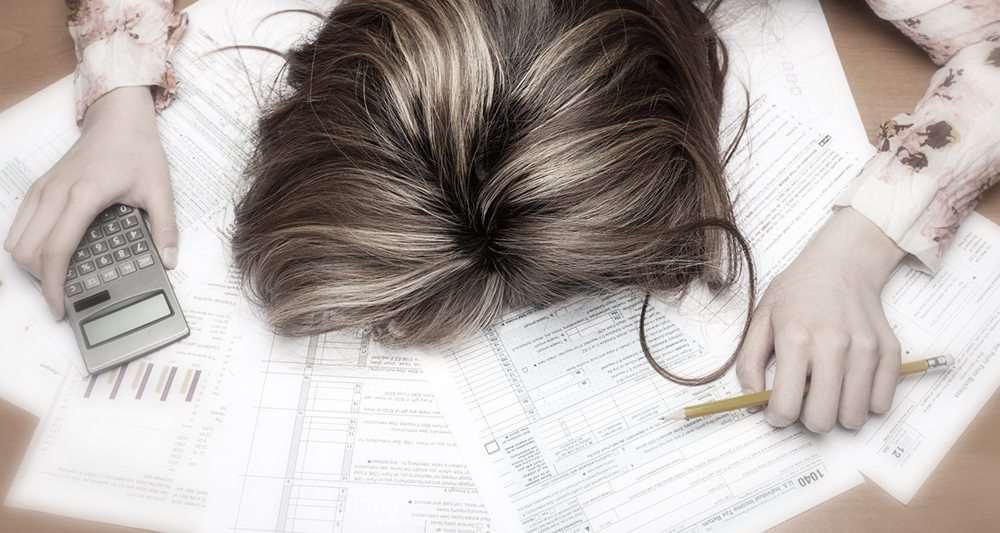 Simple Ways to Manage Expenses So Tax Write-Offs Are Easy
Life is expensive—and even more so when you have kids. Does it seem like your expenses just keep piling up? Wouldn't it be nice to easily locate permissible tax write-offs come tax season?
Now that it's a new year, it's a good time to take charge of and manage your expenses. We all know the benefits of managing our spending, such as getting out of debt or increasing our savings. But did you know that there's the added benefit of simplifying your tax write-offs?
With all of your spending clearly tracked, locating expenses that can be written off on your taxes will be a piece of cake!
Filing taxes can be time consuming and an outright drag, but with a few simple changes to your spending (and banking) habits, you'll soon be breezing through the process. Here's our list of life hacks on for managing expenses to make tax write-offs easy!
Up Your Budgeting Game: Embrace Technology

You've heard about the importance of budgeting—it's nothing new and remains important. Technology exists to make your life easier, so why not apply technology to ease the stress of budgeting?
There's a wide range of free financial software available nowadays to help you track your expenses—some of our favs are Mint, LearnVest, and mvelopes. Features include links to bank accounts and automatic calculation of income and expenditures. If you mostly use cash, many apps allow you to manually input information. Data is presented in charts and graphs that are so clear and easy-to-read, your 5-year-old could probably make sense of them.
When it comes time to file your tax returns, all of this data can be easily retrieved. Just remember, setting a budget is easy, but the most important thing is sticking to and frequently reevaluating it.
Switch to Debit Cards

When it comes to credit cards, many of us have a bad habit of maxing them out and only paying the bare minimum. This means you're spending more than you have, which only increases your debt. If you must use a credit card, charge only what you can afford to pay off in full. The more you can pay in full, the fewer payments you have to keep track of for tax purposes.
Making the switch to debit cards is easy and has the added benefit of hard spending limits. This is particularly helpful if you don't trust your spending habits, or those of your kid who's away at college!
Record as You Go

When it comes to tracking your expenses, it's best to record them as soon as they occur. If you wait to record your purchases from your receipts (and let's be real, who saves their receipts any more?!) at a later date, you'll end up losing track of transactions or accumulating a huge disorganized pile on your living room table.
Tracking spending in real time not only ensures accuracy in your accounting (guaranteeing the most write-offs come tax season!), but also helps with accountability since you're forced to record every dollar that you spend in writing.
Cancel All Unused Accounts

How many subscriptions are you paying for each month?
How many are you actually using and how many could you do without?
Oftentimes, we subscribe to a service and then forget about it. How can you keep track of your spending if you've completely forgotten what you're spending your hard-earned dollars on? For example, if you subscribed to a magazine about newborns two years ago and your baby is now a toddler, that's a subscription you can do without. Or that weight loss membership you haven't used since last year? Good riddance!
Get the Family Involved

Involving all members of your family will help you feel more responsible by leading by example. Some ways to get the kids invested in smart budgeting include:
Teach your children to budget and keep track of their pocket money—an intuitive smart phone app can make this more fun.
Avoid giving your college kids a credit card. Instead, get them a debit card and teach them how to track their spending.
If your kids are old enough to run errands for you, make sure they have electronic receipts for any purchases emailed to you so that you can easily input the transactions into your finance management app.
By making sure everyone else is accountable for their spending, you'll likely feel encouraged to be more responsible and organized yourself—helping you stay in better control of your spending.
How to Manage Expenses: Less is More

The bottom line is: The less disorganization and overspending you have to deal with, the easier it is to keep track of your expenses. The responsibility ultimately falls on you to keep your spending in check, which will help you keep your sanity when it's time to file your taxes.
And who knows? You might just uncover a tax write-off you never noticed before! Cheers to that!