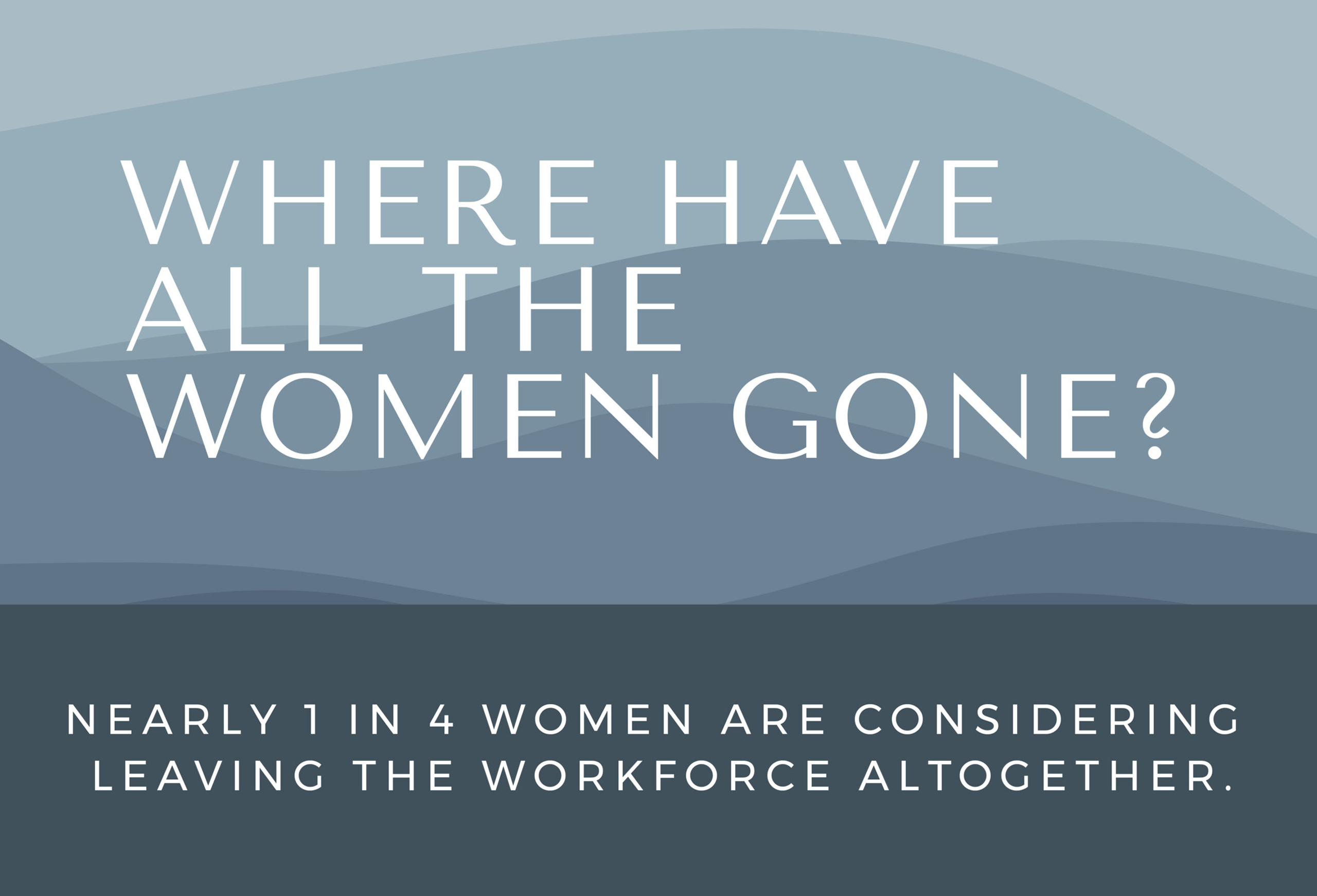 Where Have All the Women Gone?
Inspired by the NBC News coverage of recent report findings published by Deloitte, in "Women @ Work: A global outlook".
---
With viewership of Hulu's most-watched original title, The Handmaid's Tale, achieving record numbers following its season 4 premier nearly a month ago, it should come as no surprise that women are seeking an escape from their own overwhelming workloads –at home and on the job— via entertainment. And yet, that 'escape' to a dystopian television series based on Atwood's 1985 prophetic novel, that so closely mirrors the current state-of-affairs for women in the workforce, seems to be more cathartic than entertaining; the show and its themes giving voice to the 'perfect storm' awaiting women following the COVID-19 pandemic. And while America is still a far cry from the fictional Gilead, the disappearance of women from the workforce is nothing short of distressing.
---
The Findings
Deloitte's survey of over 5,000 women from 10 countries from November of 2020 to March of 2021, confirmed what any working mother has already endured throughout the pandemic: an increase in responsibilities at work and at home, taking a devastating toll on mental health and leading to burn out.
8 in 10 women surveyed said their workloads had increased since the pandemic began, but so did their responsibilities at home.
Job satisfaction dropped by 29 points over the pandemic, "with women considering opting out of their workplaces –or the workforce entirely— in troublingly large numbers."
More than half of the women surveyed are less optimistic about their careers than they were before the pandemic.
Overall, 57 percent of women plan to leave their workplaces in the next two years or less, while 21 percent say they will eave sooner than that, all citing lack of work-life balance.
Nearly 1 in 4 women are considering leaving the workforce altogether.
The Cost
The contribution of the female labor market over the past 125 years has been a major factor in America's prosperity. In fact, a recent study "estimates that increasing the female participation rate [in the American workforce] to that of men would raise our gross domestic product by 5 percent."
However, women face significant obstacles in achieving their professional goals, made even more insurmountable by the pandemic.
The gap in earnings between women and men is still significant.
Women continue to be underrepresented in certain industries and occupations.
Too many women struggle to combine aspirations for work and family.
Further advancement has been hampered by barriers to equal opportunity and workplace rules and norms that fail to support a reasonable work-life balance.
According to Janet Yellen, a Distinguished Fellow in Residence with the Economic Studies Program at the Brookings Institution, "If these obstacles persist, we will squander the potential of many of our citizens and incur a substantial loss to the productive capacity of our economy at a time when the aging of the population and weak productivity growth are already weighing on economic growth."
The Next Step
We cannot continue the devastating path we are on; the pandemic has wiped out the job gains women made over the past decade. Women now have an unemployment rate in the double digits, for the first time since data began being reported by gender in 1948, according to the Bureau of Labor Statistics. Women's unemployment in April of 2020 was nearly three points higher than men's according to Labor Department rates reported by The Washington Post.
Kimberly Churches, CEO of the American Association of University Women believes we should focus our attention on bills and legislation that are focused on: pay equity, practices in the workplace on flexibility and on access to care—like the Paycheck Fairness Act and the FAMILY Act.
Melinda Gates, co-chair of the Bill & Melinda Gates Foundation believes we should focus our attention on the caregiving crisis, beginning with a national paid family and medical leave policy. "We're the only industrialized nation without one [a paid family and medical leave policy]. We also need federal action to stabilize the teetering childcare industry and to direct additional resources to long-term-care services and supports so that ill and aging adults have options besides relying on a mother or a daughter."
Rachel Thomas, co-founder and CEO of LeanIn.org believes that remote work, as long as it is embraced correctly, will be key in maintaining the presence of women in the workforce while legislation and cultural norms catch up to the disproportionate caregiving responsibilities falling on the shoulders of women, one of the major factors in nearly 2.2 million women completely dropping out of the workforce.
---
While the US is a far cry from Gilead, our workforce may not be. With women leaving reluctantly to be "stuck at home mom's", employers must take action to preserve an essential asset to our economy. And the solutions don't require a revolution; nearly a quarter of the women surveyed by Deloitte say, "better child care/caregiving support, short-term sabbaticals and better resources to support their mental health are the top three things companies can do to keep them." It's time to get American women back to work, with the proper supports to stay there.