The day in the life of a Mompreneur!
This week, we caught up with Dana! She has found amazing success with Moms Making Six Figures and gives us a more in-depth at what a day in the life looks like for a #Mompreneur!
Why did you decide to start a career with MMSF?
I started a career with Moms Making Six Figures as my husband wanted to further his career in the medical field. At the time, our kids were 1, 3 and 5. I had been a personal trainer for a few years, but I did it part time from home, so I was always around for my kids. With him returning to school, it meant he would be working less and never home. I needed to figure out a way to bring in a much bigger income; yet, I need to do that without working 40 hours a week. My goal was to always be around for my kids. They grow up so quickly and I don't want to miss a moment or have them be raised by someone else. I thought finding a job where I could work in the evenings would be impossible, so I planned to return to work full time. Right when I did that, I met one of the amazing women that works with Moms Making Six Figures. Within my first month, I was able to earn more than with my personal training business and work fewer hours. Now, I've replaced my husband's income. He can work part time while in Nurse Practitioner school and is home on the weekends. In eight years, this is the first time he hasn't had to work weekends!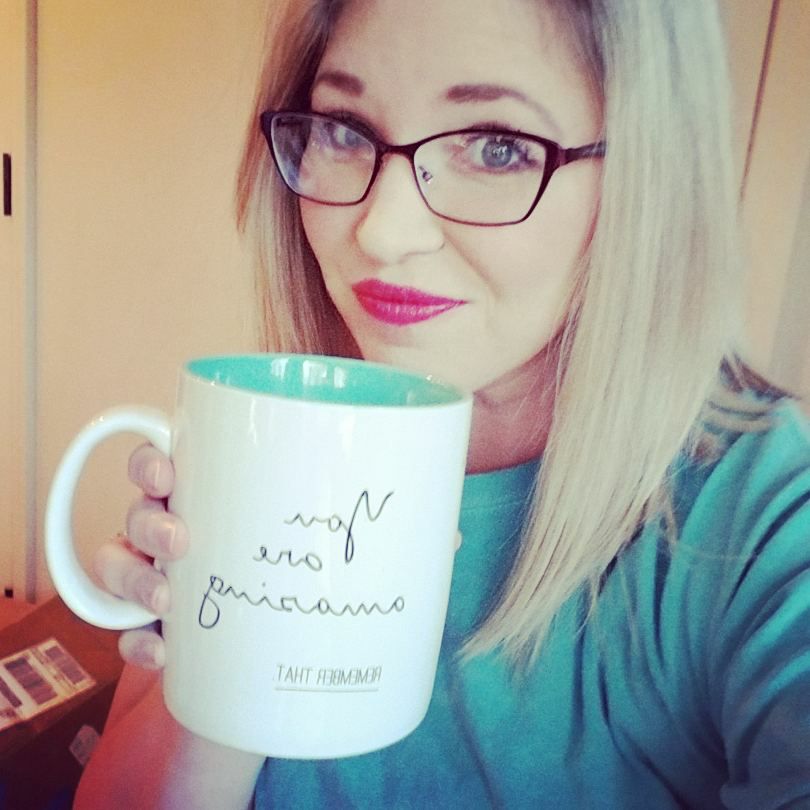 What was your biggest struggle when you started? How did you overcome it?
My biggest struggle when I began this job was probably finding the time to make it work. As a Mom of 3 kids, my schedule was jam packed. I was the only parent home most evenings so bedtime, or kids getting up a gazillion times, completely fell on me. I found ways to stay plugged in with the team calls, trainings and resources. Over time, I learned how to fit this career into a busy schedule. Instead of working every single day, I did a lot on the evenings my husband was home, or when my youngest would nap. My schedule has changed many times, but the wonderful thing about this job is it is doable during all stages of life. I have had times where I'm barely working 5 hours a week and now with all 3 kids in school, I am working 10-15 hours!
Another struggle of mine I have overcome was getting outside my comfort zone. When I became a mom, I lost a little bit of "me" and all my focus was on my kids. I didn't do anything for myself. I did not spend money on myself, take trips, etc. (I am sure many of you reading this can relate!) With this career, I've done so many "firsts" and it truly allows me to be a better parent! I want my kids to live life to the fullest and push themselves to be the best they can. As a mom, I need to lead by example. I didn't do anything outside my comfort zone in the past. Now, I am doing something different every single day. I am a much happier and successful person since stepping outside of my box.
Can you take us through "a day in the life" of being a full-time mom and an entrepreneur?
Right now, my days begin around 6am by helping get my kids ready for school. My husband is gone all day Monday-Friday, so a flexible schedule is a must! I take the kids to school around 8am and I absolutely love the time in the car where we can chat, pray and spend extra moments together. I usually get back home close to 9 and enjoy going for a walk at the park with friends or one of my 3 dogs. I love being out in nature, it's calming, and it gives me an energy boost for the day. I begin my work day around 10am which can consist of things like Zoom calls to help people I work with or teaching those that are brand new how to get started. I might meet people that are local for lunch… or my favorite, coffee!
Around 2:30 I leave to go pick my kids up from school. I'm one of those moms who get there almost an hour early simply to be one of the first to get my kids. After school we normally head to gymnastics or karate. If it's an off day from one of those, we head home and complete homework before going out to play in the pool, ride bikes or jump on the trampoline. In the evenings, I don't usually work since I am the only parent home, but I love the fact I can if it's needed!
My schedule being flexible is an incredible blessing. This summer was tough on my kids since they are used to having their Dad around and he began his first semester of Nurse Practitioner School. He leaves at 6am and does not get home until midnight. Thanks to my schedule, they have enjoyed swim lessons, been to the zoo multiple times, the aquarium, bowling, have plate dates with friends, and play in the pool every day. All of this was possible because I could work less and focus on them. The kids didn't even notice when I would squeeze a little work in!
Mom's Making Six Figures has been life changing for my family. We no longer live paycheck to paycheck. In fact, we are debt free! I get more time with my kids and still have the fulfillment of a successful career. Most importantly, we are helping many others change their lives', too!
A big thank you to Dana for sharing her story! She is truly an inspiration to all moms. We are so fortunate to have her on the MMSF team!